Boost your efficiency with GetAccept for Salesforce
Seamlessly create, share, and track your sales proposals and contracts – without leaving your CRM. Accelerate signatures and effortlessly sync back to your Salesforce!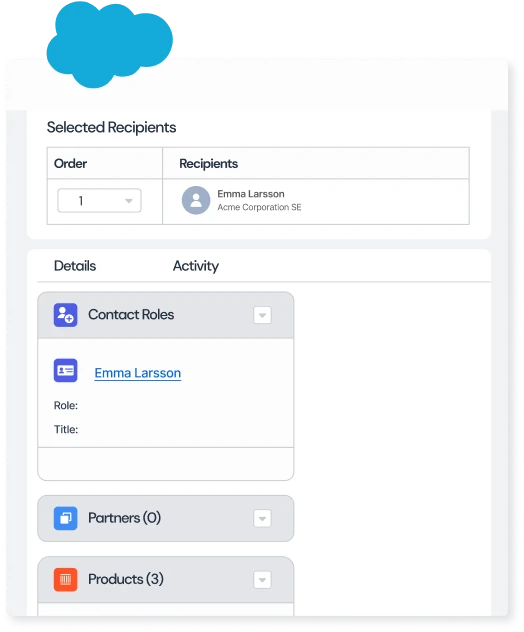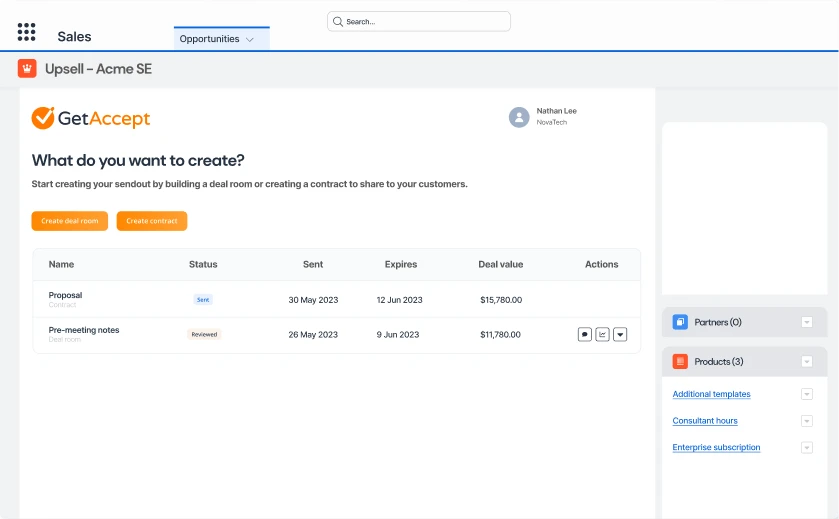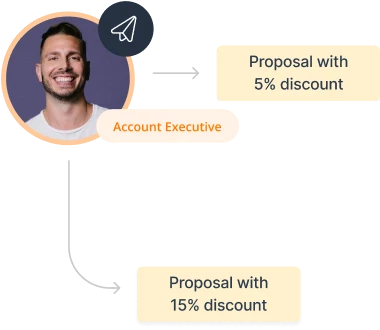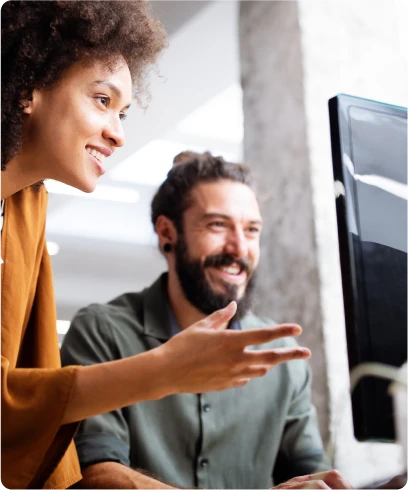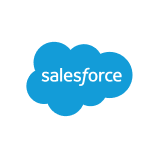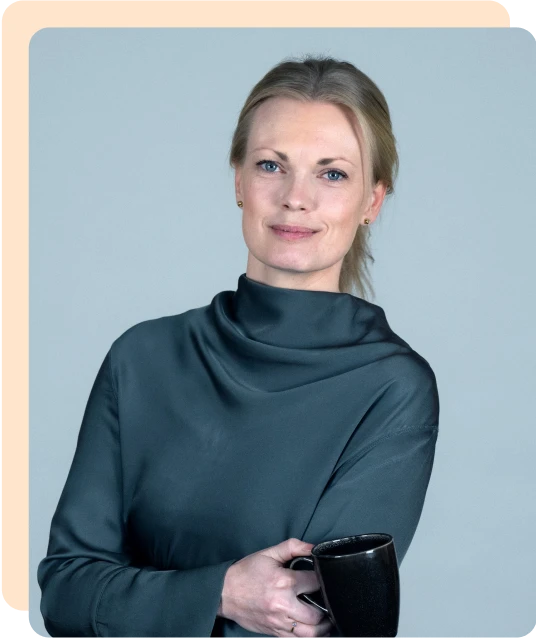 Bye-bye to admin overload
End the boring admin work, data entry, and manual tracking. Automatically populate sales documents and update your Salesforce opportunity status in real-time. Experience the magic of GetAccept's automated workflows and 2-way sync, and let your team focus on what matters.
"GetAccept helps us save over 10 hours of admin work per week."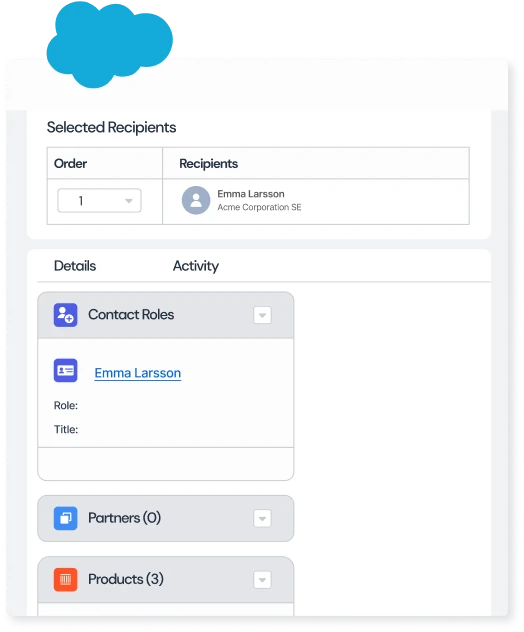 Speed to quote, quick to close
Introducing a fast, powerful, yet easy-to-use CPQ experience. Automatically create eye-catching, modern proposals and contracts in seconds, regardless of quote complexity or customizations. GetAccept is responsive, catering to every device so your buyers can sign on the go or at their desks.
"Previously, I have to review and revise every single quote. But now, only one out of ten times needs my approval and revision. It's a 9x faster quoting process for my team"

Real-time pipeline and forecasting insights
Understand buying intent by tracking prospects' interactions with your proposals. Get instant updates when they view the proposal, loop in new stakeholders, or sign the deal. Leverage these insights to identify hidden decision-makers, pivot quickly and smartly, and win more deals.
"GetAccept allows me to map out the buying journey together with the prospect with a MAP and take multithreading to the level."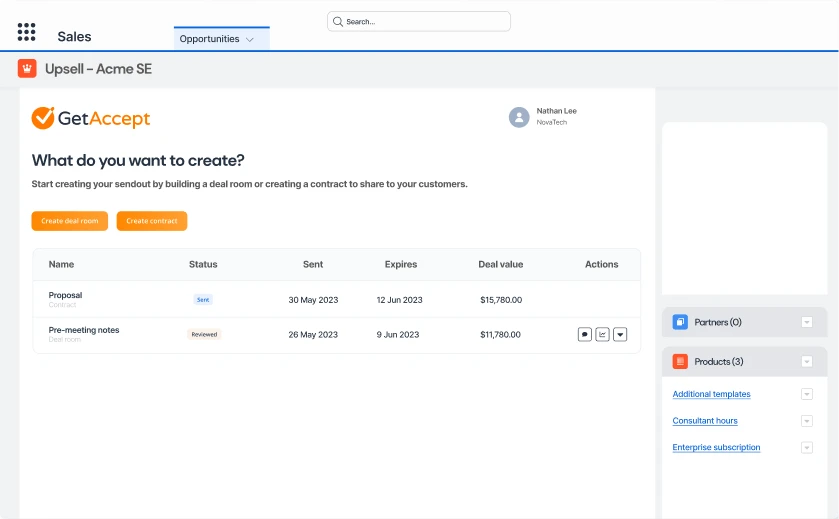 Full control and efficiency with customized workflows
Automate alerts and follow-ups for signed, rejected, or undeliverable documents. Customize workflows to meet unique process requirements. Set the signing order, approval rules, pricing guidelines, discounting threshold, and lock certain content when needed. Let your reps shine while maintaining a structured and monitored process.
"GetAccept enables us to speed up signing, putting standardise templates, further speeding up our processes. It is now in operation within Finance, HR, Sales, and Rnd."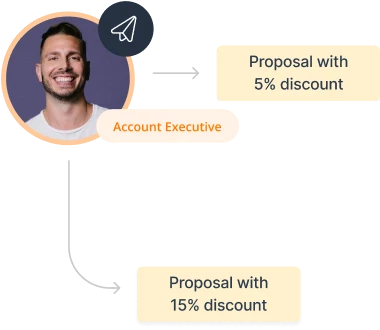 Flexible, customizable, and faster time-to-value
Connect GetAccept to your Salesforce CRM – no coding required! Benefit from a powerful yet easy-to-implement integration. We enhance your Salesforce experience without the technical hurdles. Maximize your reps' time for building relationships and closing more deals by minimizing their time getting used to new tools.
"It only took one training session for our sales team to start using GetAccept's Salesforce integration."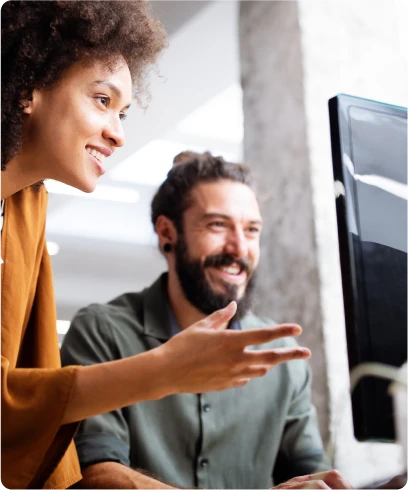 Salesforce as your single source of truth
Leverage automation and workflows to reflect customer and opportunity updates in Salesforce – in real-time. Create, send, and track all your sales documents and conversations directly from within Salesforce. Access signed documents, prospect interactions, and performance dashboards, maintaining data hygiene and integrity in your CRM.
"We use GetAccept within our existing Salesforce environment to streamline the sales cycles without adding extra admin work for Account Executives."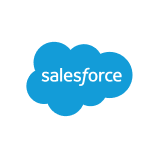 GetAccept is a trusted Salesforce ISV partner
Our Salesforce integration helps sales teams create, share, and track dynamic proposals, quotes, and contracts faster. It also facilitates smoother collaboration with prospects, speeds up time to close, and provides more accurate forecasting directly within Salesforce. As a Salesforce ISV partner, we provide our customers with more insightful support, compliance with Salesforce's safety guidelines, and a feature roadmap that aligns better with Salesforce's development. Learn more about our partnership and products!
"GetAccept is 100% integrated into Salesforce. With this integration, my sales team can now create and send quotes directly from Salesforce with all the data from the account and the opportunity."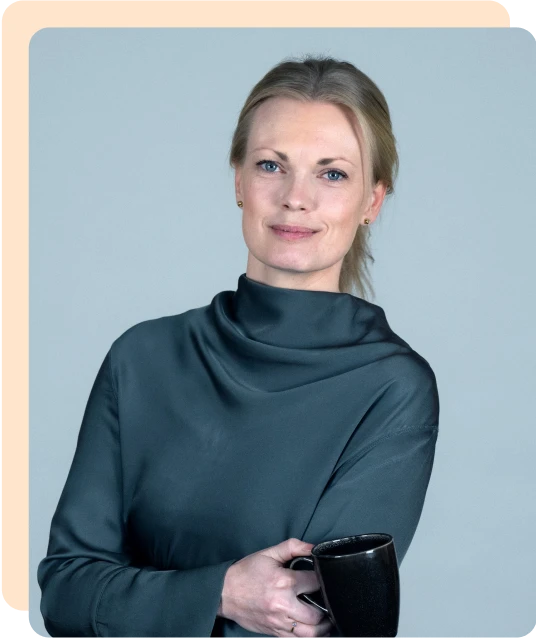 Start wowing buyers and hitting quotas now
Frequently asked questions
Being a Salesforce ISV (Independent Software Vendor) partner means that Salesforce has recognized GetAccept for developing complementary software that adds value to the core Salesforce platform. It ensures that our integration meets Salesforce's strict quality, security, and compatibility standards.
GetAccept enhances the Salesforce experience by introducing seamless document management, electronic signature capabilities, and advanced analytics. By providing these functionalities directly within Salesforce, users find it more efficient, leading to increased adoption and optimized platform usage.
The latest GetAccept and Salesforce integration version is available for download on the Salesforce AppExchange page.
Yes. GetAccept's Salesforce integration is built for flexibility, allowing businesses to tailor features and workflows to meet their unique requirements, enhancing the CRM experience.
As a Salesforce ISV partner, GetAccept provides insightful support for its Salesforce integration, ensuring that users get the best experience and quick solutions to any queries or issues.
No, when you integrate GetAccept with Salesforce, legally-binding, ESIGN, and UETA-compliant electronic signatures are included. You can benefit from seamless document signing without extra additional costs or purchases.
Glad you asked! You can request a demo to witness firsthand the power and efficiency of GetAccept's integration with Salesforce, ensuring it aligns with your sales objectives. You can Book a personalized demo now!