Salesforce + GetAccept
Add the power of GetAccept, the leading Digital Sales Room app, without having to leave your CRM. Learn how you can wow customers & boost your use of Salesforce.
How does the GetAccept integration for Salesforce work?
GetAccept is embedded inside the Salesforce environment so sales reps can access and leverage the GetAccept sales engagement solution from within the CRM. GetAccept can be placed onto multiple objects in your lightning environment including the Opportunity, Quote, Contacts or Accounts, creating a full-service solution to shorten your deal cycle and increase your win rate.
All-in-one content creation
Auto-populate Salesforce data into GetAccept templates to create compelling sales proposals and assets directly from Salesforce. Construct multi-file sendouts by pulling PDFs from Quotes, CPQ or other relevant documents living in your Salesforce objects. Brand the buyer experience and create dazzling templates by leveraging GetAccept's in-app editor tool.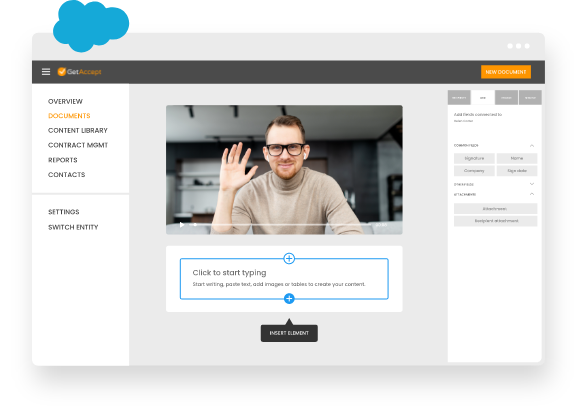 Personalize your sales interactions
Personalize sales sendouts with videos in Salesforce. Record or upload pre-recorded videos to build trust with prospects and customers. Easily send personalized videos through Salesforce via Opportunity, Quote, Contacts, or Accounts objects. Use automated or real-time chat to engage with buyers when they are impressionable and ready to make a decision.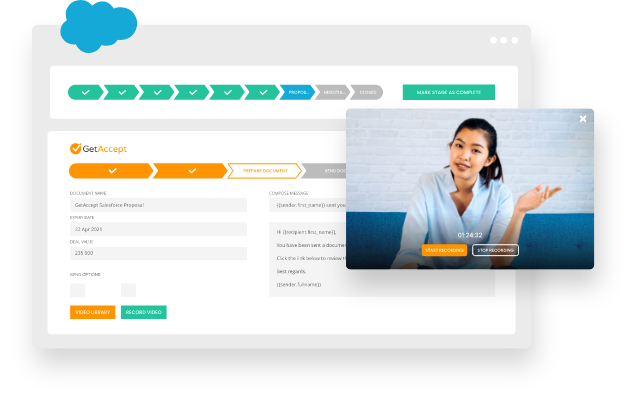 Create professional-looking quotes in no time
Automatically fetch product data from Salesforce (Pricebooks, Quotes, Salesforce CPQ, etc) and create dynamic & beautiful quotes with the GetAccept Pricing Table.Your quotes will also be responsive so your buyers can sign from mobile, tablet, or computer.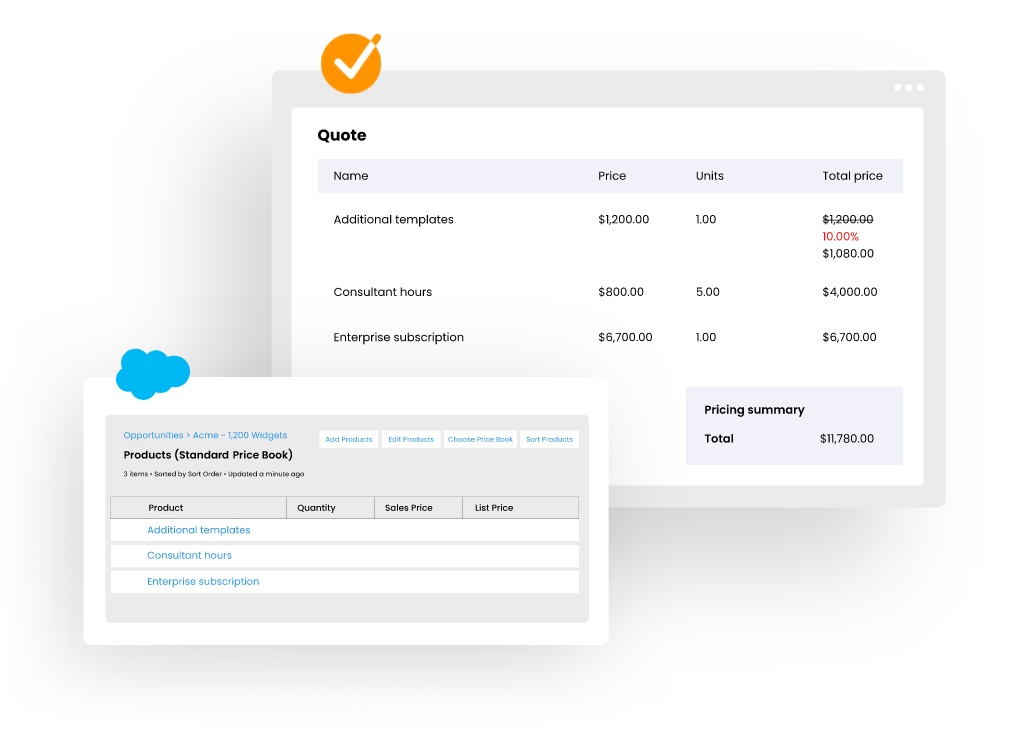 Secure electronic signatures
Easily close all deals with a one-click legally-binding eSignature. Send any document for electronic signature from our integration within Salesforce, and when the signature is completed, send the signed PDF copy automatically back to your Salesforce CRM for storage.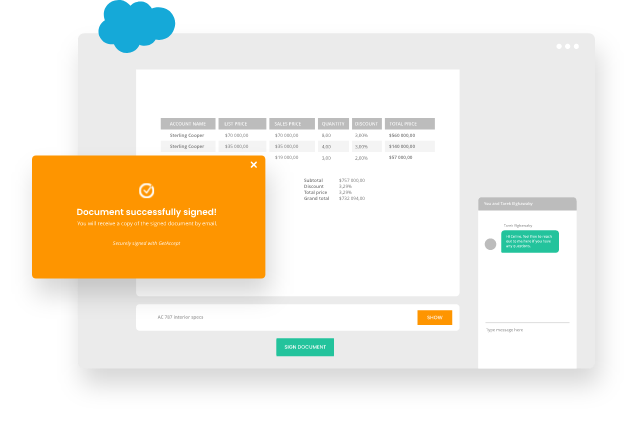 Automate your sales workflows
Elevate your business process automation with GetAccept's customizable flow templates. Automate follow-up tasks and notifications for signed, rejected, or undeliverable documents. Receive Salesforce notifications for recipient comments or "reviewed" but unsigned proposals. Sales reps can customize flows to meet specific process needs. Streamline your business and close deals faster with GetAccept.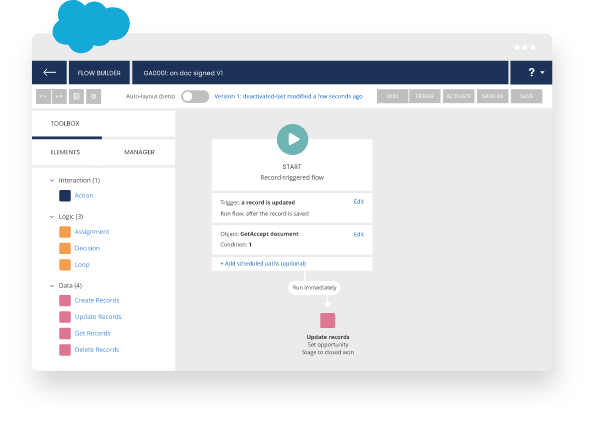 Gain pipeline and forecasting insights
Understand which document is working and which is not by tracking how prospects interact with your proposals. Shorten your sales cycle, ramp sales reps quicker, and help your team win more deals. You can also map out new stakeholders when your content is forwarded to uncover the entire buying committee.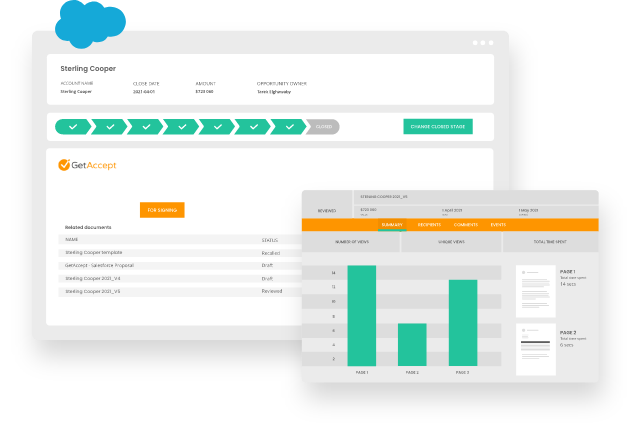 "The GetAccept app provides our users with a user-friendly and easy way to send their contracts directly from Salesforce without having to go to the GetAccept web app. - It's great!"
Turn prospects into customers, today
GetAccept is with you all the way! Understanding where you are in your digital transformation is the first step. Contact us to book a demo and we will find a solution together.