Eliminate digital deal breakers
Is your sales team stuck in a messy process with email overload, quoting mistakes, outdated collateral, and unclear deal priorities?
How will a digital sales room improve your team's KPIs?
Digital Sales Room =

Deal Room + Contract Room
Deal room
Increase your win rates from Opportunity to Proposal by sharing relevant content, engaging stakeholders, and creating a world-class buying experience.
More about Deal room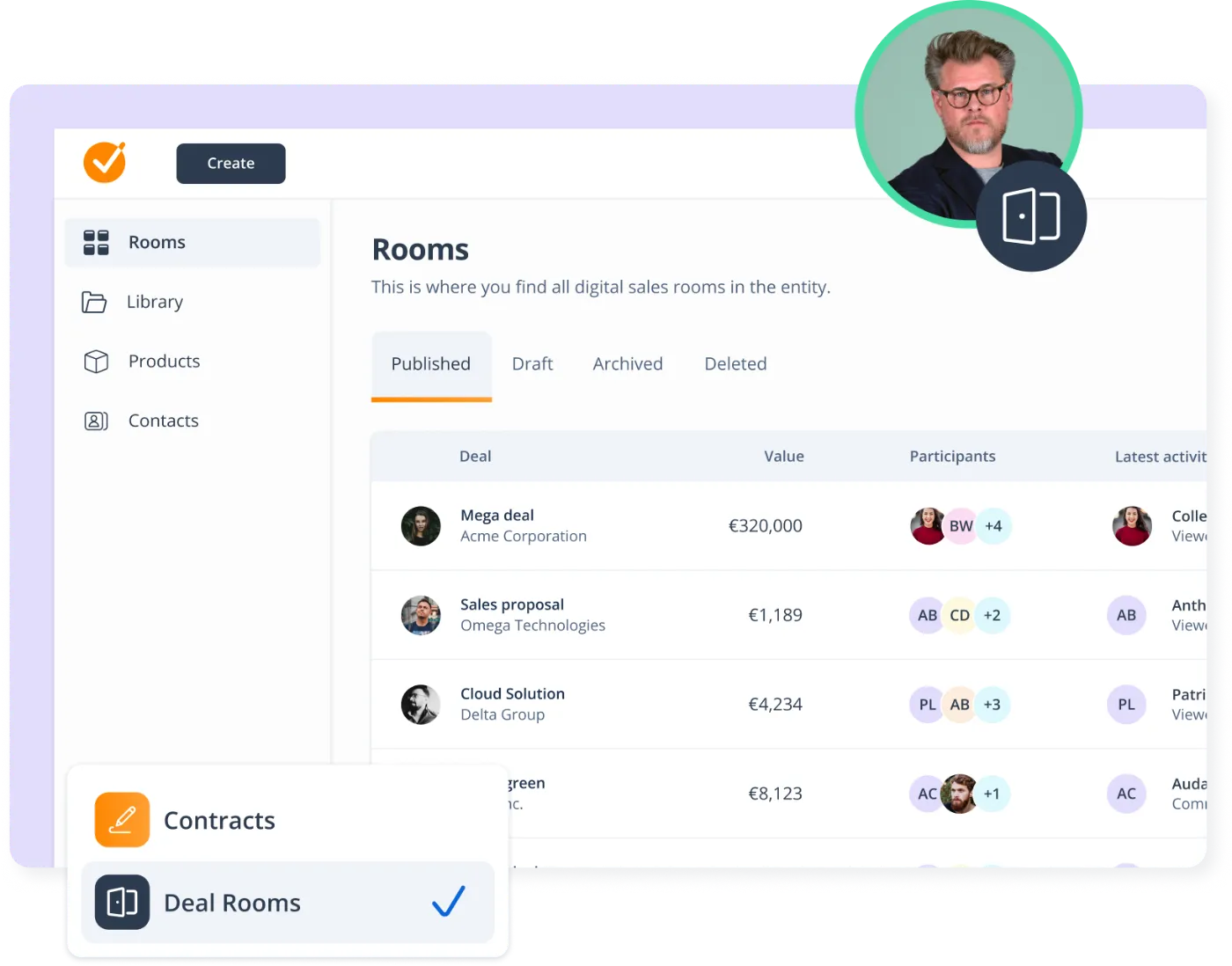 Contract room
Reduce your contract creation process from hours to minutes, negotiate on the fly, and collect electronic signatures from anywhere to push deals over the finish line.
More about Contract room