Webcast
Episode 5: Rocketship Recruitment
How do you handle recruitment in a "land, expand and explode strategy"?

Tune in to listen to Hanna Malmsten, HR Manager @GetAccept and Emelie Anderssen, HR Manager @SalesScreen together moderated by Frida Ahrenby, VP Marketing @GetAccept.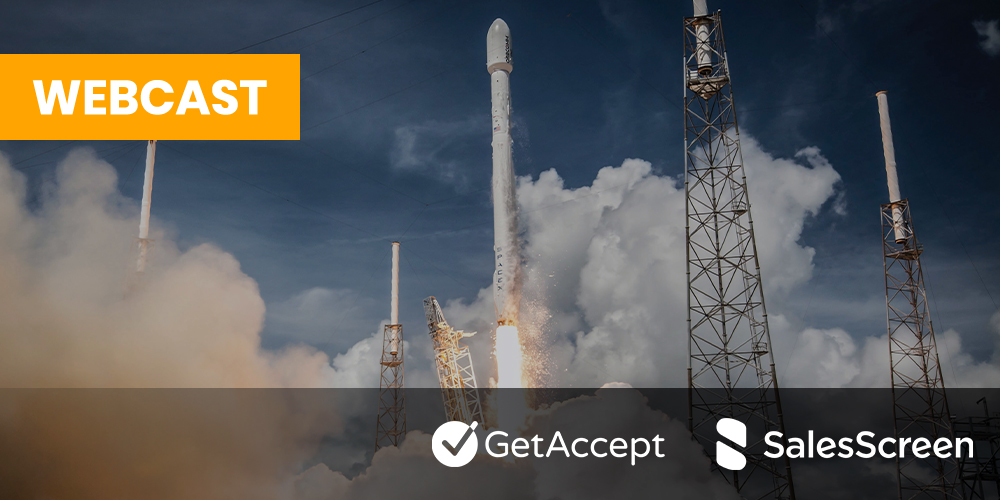 Our top tips summarized
What's the best way to handle rocketship recrutiments in fast scaling companies?
- Make sure that all the hiring managers are aware of the whole recruitment process. Have a good collaboration!
- Have the culture in place and have the vision to share with the candidates
- Process! And be flexible around it.
What are the main qualities you look for when finding talents? Apart from the specific business unit needed
- Open to changes and flexible since a lot is happening each week
- Having coachable employees- Use the company values as a baseline for finding the right people
- See the potential in each candidate
Company culture. A popular and often mentioned word within recruitment -what is it for you?
- Something everyone needs to work with and be involved with - the heart and the soul of the company
- Connected to all parts throughout the employment cycle
- Important to stay connected when spread out over different countries
- Have social budgets for each team and do things to gather the whole company
What are the Top 3 most important points to take into account when it comes to successful Rocketship Recruitment?
- Handle it as a sales process - treat the candidate as the same way you do with customers
- Planning, structure and communication
- Have fun and learn
Let's stay in touch!
Subscribe to GetAccept's monthly newsletter packed with sales trends and tips, product releases, invitations to special events and webinars — and more! Zero spam. Unsubscribe at any time.