Webcast
Episode 4: Behind the scenes
How did it all start, from idea to product? And what are the top tips to have in mind before getting started with creating a SaaS tool?

Tune in to listen to Jonas Blanck CTO and Co-Founder @GetAccept and Marius Ekerholt CPO @SalesScreentogether moderated by Frida Ahrenby, VP Marketing @GetAccept.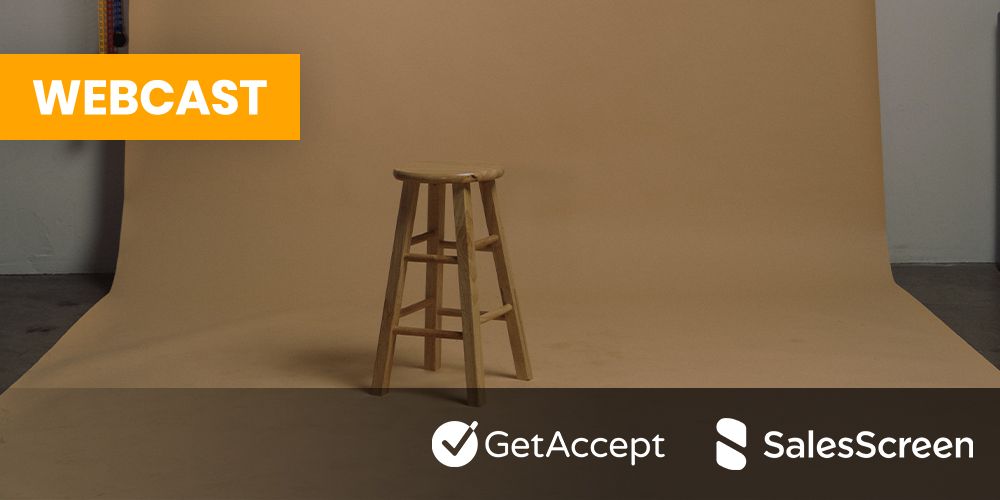 Our top tips summarized
How did it all start? From idea to first product release
- Dare to do things differently - tried out the product by showing a clickable demo before even developing it.
- Started as a weekend project to test a new technology at that time, push notifications instead of SMS. From there it evolved and then changed path again. It's all about testing.
If you are about to explain for dummies, what do you need in order to succeed with creating a successful Saas tool?
- Have a laser focus on the thing and solving one problem.
- Technical lead or founder who can nail down the problem and figure out technical parts
- Be ready to spend a lot of time in the beginning - use the time wisely
What to measure and which KPIs to highlight?
Start with the basic KPIs, leading indicators basically, such as:
- Calls
- Deals Created (Opportunities)
If you do have the competence or education needed - what are the top 3 tips to have in mind before getting started with creating a SaaS tool?
- Importance of the team - be comfortable with the people around you, challenge each other!
- We do for example daily, weekly and monthly competitions depending on what you need to focus on
- Get used to failing and re-iterate, make sure to get constant feedback
- Be passionate about the problem that you're solving
Let's stay in touch!
Subscribe to GetAccept's monthly newsletter packed with sales trends and tips, product releases, invitations to special events and webinars — and more! Zero spam. Unsubscribe at any time.