Webcast
Episode 3: Future trends of SaaS
What do you need to keep track of in order to grow your business? In this episode we talk about which trends to follow and give you our top tips.

Tune in to listen to Samir Smajic, CEO and Co-founder @GetAccept and Sindre Haaland, CEO and Founder @SalesScreen together moderated by Frida Ahrenby, VP Marketing @GetAccept.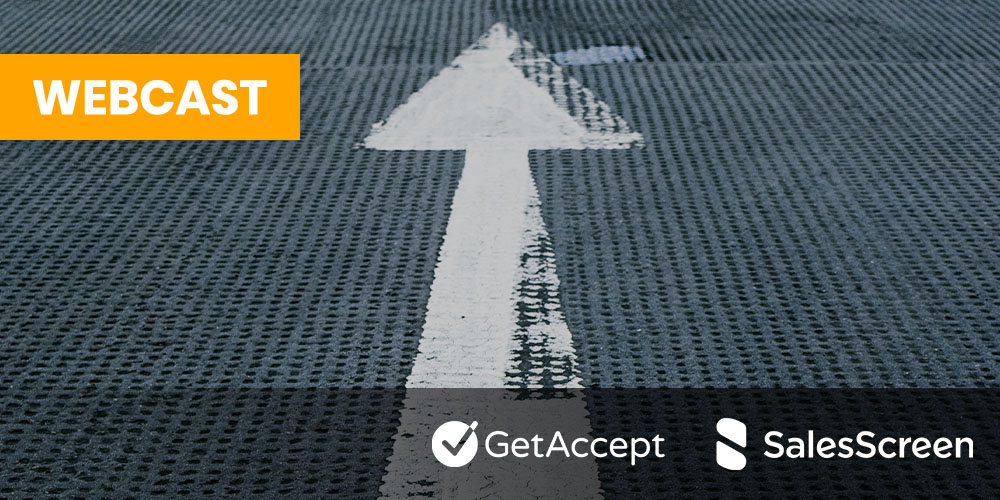 You will discover
What trends have you followed and how did you do from the beginning?
- Clear communication and frequent check-ins
- Saw product led growth as a wanted strategy from the beginning, but didn't understand or dared to use it before there was customer evidence.
- Do things that doesn't scale in the beginning, it's all about getting the customer evidence and feedback. First step to understand your customers! Learn how to sell the product.
- Listen to the customers need, don't get stuck in the founders trap.
How do you work as for today with new trends and how do you use them in your business to grow your sales?
- Think of how you can get people to be ambassadors and tell their network about the product
- word of mouth as product led growth.
- NPS can then tell you if that's the case, if you have a high NPS then you have a potential of a word of mouth product led growth machine.
- Don't forget how you can build a machinery around the product, so the user understand what to do when they use it.
- Product led growth is a go-to-market-strategy that relies on user experience. Let the product be the main channel of growth.
Let's stay in touch!
Subscribe to GetAccept's monthly newsletter packed with sales trends and tips, product releases, invitations to special events and webinars — and more! Zero spam. Unsubscribe at any time.