Webcast
Episode 1: Gamification
How do you apply gamification to remote sales teams in order to improve performance and motivation?

Tune in to listen to Adam Wenhov, Sales Ops Manager @GetAccept and Remi Morken, VP of Sales @SalesScreen moderated by Frida Ahrenby, VP Marketing @GetAccept.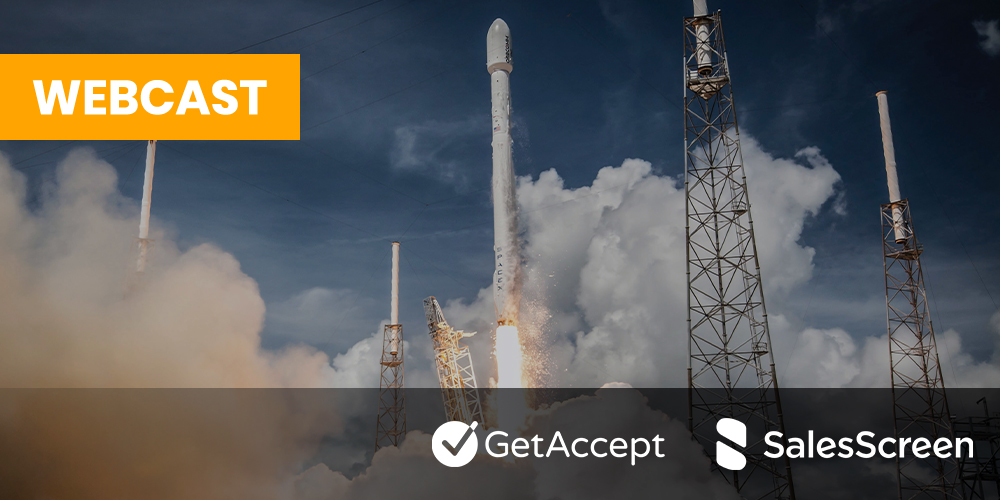 Our top tips summarized
How to work remote and keep motivation and engagement in your teams?
-Clear communication and frequent check-ins
- Repeat the business vision and where you are headed as a team
- Focus on creating trust between everyone in the team
How to use gamification?
- Turn data and numbers into fun elements
- Be transparent with performance through gamification
- Compete on teams to create engagement and team-wins
What to measure and which KPIs to highlight?
Start with the basic KPIs, leading indicators basically, such as:
- Calls
- Deals Created (Opportunities)
Which are our favorite competitions within gamification?
- Competitions that motivate middle performers, rather than competitions for your top 20% performers. Also competition based on the leading indicators prior to the sale.
-We do for example daily, weekly and monthly competitions depending on what you need to focus on
-Monthly ARR competitions
-Daily or weekly calls or deals created competitions
Let's stay in touch!
Subscribe to GetAccept's monthly newsletter packed with sales trends and tips, product releases, invitations to special events and webinars — and more! Zero spam. Unsubscribe at any time.