GetAccept x Pipedrive
Take a closer look at how we work with Pipedrive and what value we can give you. If you want to know more - don't hesitate to contact us →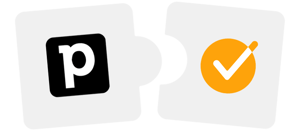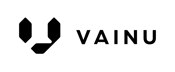 "Our sales team expects sharp, smart, and user friendly interfaces that will help them evolve as sales reps - GetAccept helps with all of these things!"
Shared customers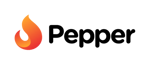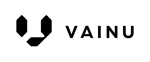 Partnership
The partnership between Pipedrive and GetAccept has quickly developed into a strong alliance. The reason is simple - our customer bases love the things we have in common. Passion for sales, a user friendly interface, and innovating friendly culture. GetAccept was actually Pipedrive's first integration partner who became a part of Pipedrive's internal education program. Together we will continue to educate and inspire how you can increase the control over your pipe and sell even more so, stay tuned.
Integration
• See when and how prospects engage with your sales documents and then follow up with perfect timing.
• Present your sales document with a video introduction and use the built-in live chat to keep the conversation going from initial pitch to won deal.
• Combine personal templates and attachments already uploaded in your CRM.
• Streamline your sales process by automatically updating your deal status when the deal is closed.

Value Together
A typical shared customer is a rapidly growing company with a huge passion for sales. The organizations often see themself as sell-driven, innovative, easy to adapt to change, and truly see the power of digitalization. And maybe the most important one, they are picky about the interface and they believe that the usability is key.
Our integration
Turn prospects into customers, today
GetAccept is with you all the way! Understanding where you are in your digital transformation is the first step. Contact us and we will find a solution together.
Walk through
Let our colleague walk you through how GetAccept can help you to simplify the life of your sales team. Interact with your customers in a personal and efficient way through documents, video, live chat, document tracking, and electronic signature.
About Pipedrive
Founded in 2010, Pipedrive is the first CRM platform developed from the salesperson's point of view. Inspired by proven methods of experienced sales people, Pipedrive engineers developed a platform that helps salespeople and teams focus on learning and repeating their most effective process to close deals. Pipedrive helps to provide management and sales teams with more timely, detailed, and accurate sales reporting and revenue projections.