Webinar
Get the most out of your GetAccept for SuperOffice
SuperOffice is the best friend and worst enemy of every account executive.
If used correctly, SuperOffice is your most loyal and trustworthy friend who stores every sales interaction and offers you a streamlined sales process. But if not, you will waste most of your time focusing on repetitive admin tasks and low-priority deals.

Luckily, there are different tools to help you avoid the latter scenario.

In this webinar, Mohamad Hamid and Viktor Olmin will introduce how to leverage GetAccept to supercharge your integrated sales workflow and build a robust CRM instance.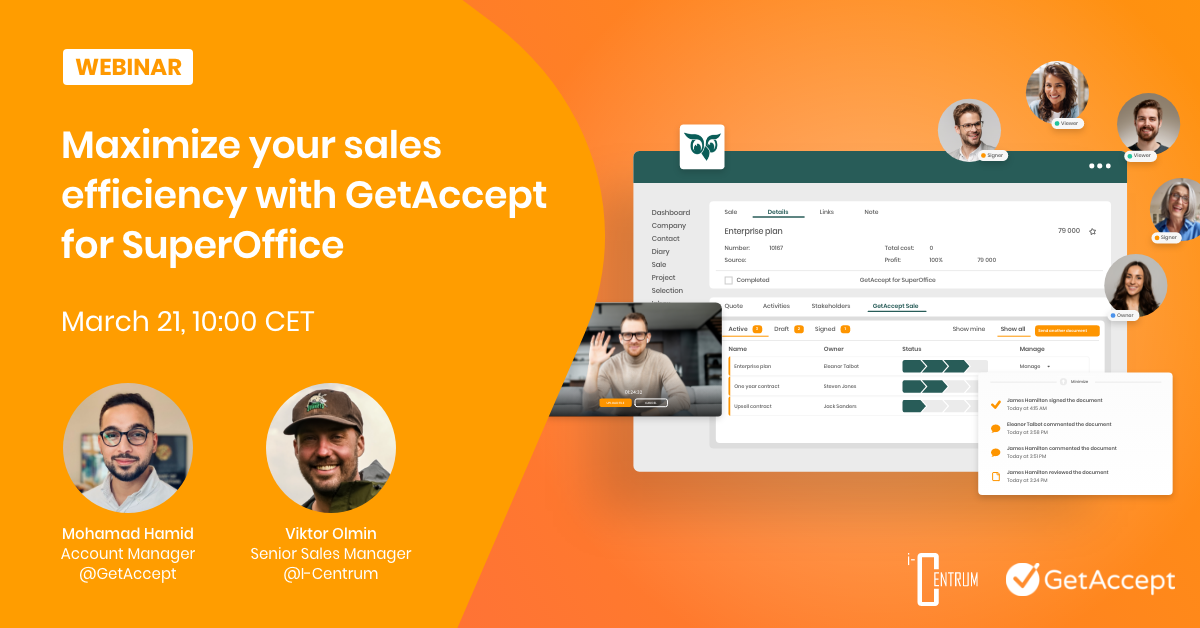 March 21, 2023
10:00 CET
30 min + Q&A
Key learnings
Benefits of the new GetAccept for SuperOffice integration and how easy it is to upgrade if you haven't already done so.
How you can utilize GetAccept throughout the entire sales process from the first meeting to signed contract.
How to quickly and efficiently connect products from SuperOffice to your GetAccept pricing table
Inspiration for how you can connect with your ERP or other systems.

Mohamad Hamid
Senior Accoutn Manager, GetAccept

Viktor Olmin
Senior Sales Manager,
I-Centrum