Webinar
Maximize your Sales Efficiency with GetAccept for Salesforce
Salesforce is the best friend and worst enemy of every account executive.

If used correctly, Salesforce is your most loyal and trustworthy friend who stores every sales interaction and offers you a streamlined sales process. But if not, you will waste most of your time focusing on repetitive admin tasks and low-priority deals.

Luckily, there are different tools to help you avoid the latter scenario.

In this webinar, Madison and Tarek will introduce how to leverage GetAccept to supercharge your integrated sales workflow and build a robust CRM instance.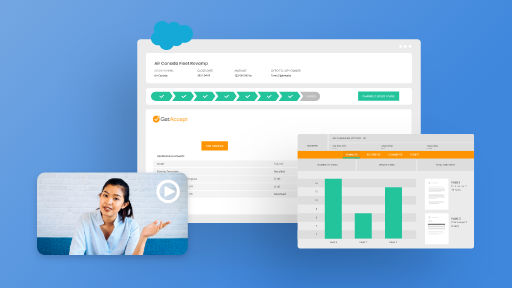 Tarek Elghawaby
Product Manager @ GetAccept

Madison Simon
Partner Alliance Manager @ GetAccept