GetAccept x SuperOffice
Take a closer look at how we work with SuperOffice and what value we can give you. If you want to know more - don't hesitate to contact us →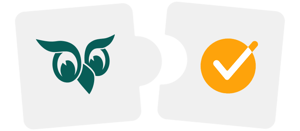 "Since implementing GetAccept to our CRM system SuperOffice, we have shortened our sales cycle by 50%. We have rolled out GetAccept to 27 of our hotels and the entire implementation was very smooth!"
Shared customers





Partnership
We share the one and true passion - sales! We both aim to be leaders in our separate niches with a mindset to always strive to be better and deliver more value to our customers. We love to inspire and share our thoughts about growth and an efficient customer-oriented sales process.
Integration
• Powerup your SuperOffice CRM with GetAccept's document tracking, sales automation, and electronic signatures features.
• Keep the customer engaged with the built-in live chat combined with personal video greetings to keep the conversation going from initial pitch to won deal.
• Save time when you sign documents with secure and legally binding electronic signatures directly from SuperOffice.
•The integration automatically archives all documents in SuperOffice as a new activity when the document is signed and sealed.

Value Together
HubSpot and GetAccept both have a strong belief that a customer-oriented buyer journey is key to shorten the sales cycle and increase customer satisfaction. With HubSpot flywheel focus combined with both HubSpot and GetAccept tracking possibilities, you will always be one step ahead to deliver spot-on insights to your customers. Use the insights to increase the engagement and continue being personal during the whole customer lifecycle enabled by two customer-oriented tools.
Our integration
Turn prospects into customers, today
GetAccept is with you all the way! Understanding where you are in your digital transformation is the first step. Contact us and we will find a solution together.
About SuperOffice
Driven by a passion for Customer Relationship Management (CRM), SuperOffice makes award winning CRM software for sales, marketing and customer service. As the leading European CRM provider, SuperOffice is trusted and used by more than 6,000 companies.