GetAccept x Lime
Take a closer look at how we work with Lime and what value we can give you. If you want to know more - don't hesitate to contact us →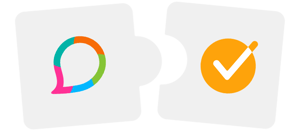 "At one point in time, this was during our first year using GetAccept, I was vacationing in Cuba. It was during the busiest of sales seasons back home and there was no Wifi to be found anywhere in the vicinity. I was eaten alive by stress until I realized I could manage all my sales via my phone and text messages. That one month I broke all previous sales records, lying on the beach miles away from the office. It was mind blowing!"
Shared customers





Partnership
The partnership between Lime and GetAccept has its roots in a very similar culture and its a mutually beneficial partnership. Today we have a couple of hundreds of shared customers and we are keen to stay attractive to our customers by always improving our integrations and value proposition. We love to hang out with one another and we often host events together about topics we are passionate about. Such as Woman in Sales and How to become customer magnets.
Integration
The integration between Lime and GetAccept is one of GetAccept's oldest and thus also the most well-developed. The vast majority of GetAccept functions can be done directly in your CRM without having to leave Lime. The integration is adapted to work for both Lime Web, Lime CRM and LimeGo.
Value Together
With Lime and GetAccept together we offer expert competence within sales and provide our shared customer's optimal conditions to increase their sales. Providing our customers with an industry-leading CRM, Sales Enablement and eSignature - all fully integrated.
Our integration
Turn prospects into customers, today
GetAccept is with you all the way! Understanding where you are in your digital transformation is the first step. Contact us and we will find a solution together.
Lime CRM integration
Interact with your customers in a personal and efficient way through document, including video, live chat, document tracking and electronic signature.
Contact us
About Lime
From day one, Limes goal has been to create exceptionally user-friendly systems that simplify the working day for their customers and colleagues. The way they balance commitment and technology has made Lime one of the leading CRM suppliers in the Nordic region.