Infographics
Checklist:
How to sell remotely
Is your team trying to sell to a market that is under extreme pressure?

Whether it's an ongoing Pandemic, political insecurity or extreme weather - that means you as a sales person need to step up and sharpen your objection handling. There are some crucial things that you need to think of if you want to get started with a remote sales team. Both from the managers side and the sales representative. This section covers everything from daily stand-ups to the tools and hardware you need.

Hope you enjoy, download your infographic today!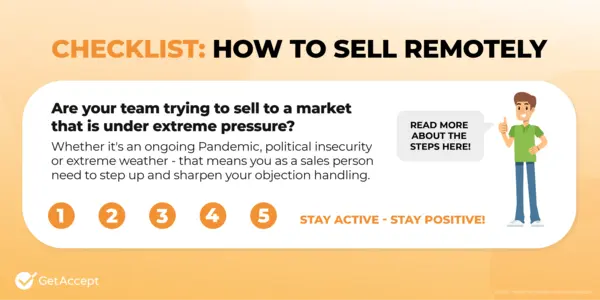 Let's stay in touch!
Subscribe to GetAccept's monthly newsletter packed with sales trends and tips, product releases, invitations to special events and webinars — and more! Zero spam. Unsubscribe at any time.