Webinar
How your Sales Team can leverage strategic partnerships to boost revenue
Reports have shown you can close deals up to 50% faster thanks to relationships with partners. That is probably why so many leading organisations put partnerships at the forefront.

This sounds like an obvious win-win situation, but reaching the ultimate Sales-Partnerships alignment is not always a smooth ride.

Join us on this rollercoaster of a webinar where you'll gain key insights into how Aircall, Cognism & GetAccept leverage partnerships to grow faster, and stronger.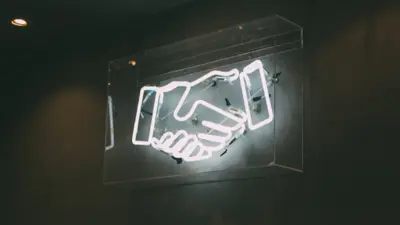 Amy Murch
Manager, Global Partnersips @ GetAccept

Michael Petery
Global Head of Partnerships @ Cognism

Hami Neisari-tabrizi
Team Manager, Partnership UKI, DACH & BNLND @ Aircall

Carl Carell
Co-Founder and CSO @ GetAccept