Webinar
What is a Digital Sales Room and why do we need one?
The way we conduct business has undergone a rapid upheaval in the last few years. As sales presentations moved from boardrooms to virtual rooms, friendly handshakes have been transformed into digital smiles on Zoom.

Digital challenges are rewriting the future of sales. And while there are clearly many advantages of going virtual, companies must quickly adjust their game plans if they don't want to be left behind.

The secret to making it in the digital world? The human touch. How can you be more personal and effective at the same time? You can use a Digital Sales Room to stand out from the crowd and improve the relationship between you and your buyers.

Could this be the modern equivalent of the old-fashioned way of selling physically? Watch our webinar to find out more!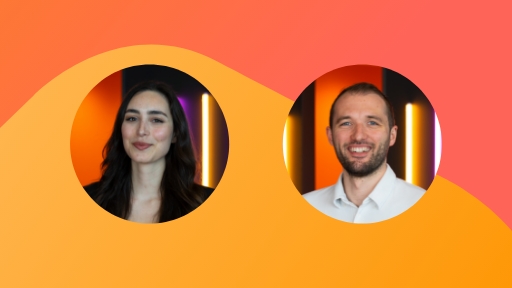 Yasmin Ferguson
Account Executive at GetAccept

Harry Bandell
Customer Success Manager at GetAccept