How To Elevate
Sales With Video 📷
3, 2, 1 Action…

Did you know that if you include video in your sales process, you increase your hit rate by up to 40%?

If you haven't used video, or are curious about video, or want to be convinced about video (this is about video!) in sales, then we warmly invite you to our webinar where in less than 30 minutes we will share with you best practice on:

-Why use video in sales
-Where to use video in sales
-How to use video in sales

After this webinar, you will have the necessary skills to create your own compelling video in less than 30 seconds. You will be able to elevate your sales process, increase your hit rate, speed up your signing, and hit quota faster and better than before.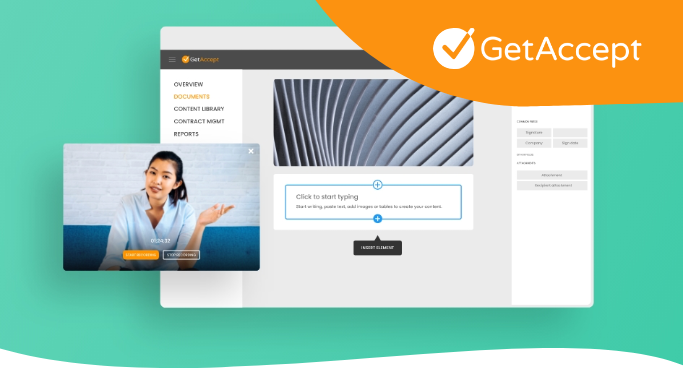 Jason Baskaran
Sales Director, GetAccept

Yasmine Bouzid
Senior Account executive, GetAccept