eBook
It's not easy selling to
the C-level
Not all C-level decision makers were made equal. Let's take a look at the main types of executive and what drives them to make key business decisions.

In sales we are taught not to count a deal as committable until we have been in contact with the decision maker. What happens if the decision maker isn't your average, run of the mill manager? What happens when you need the CEO of a large corporation to put pen to paper? Read our Ebook to get our best tips and strategies on how to sell to the C-level.

Hope you enjoy, download your Ebook today!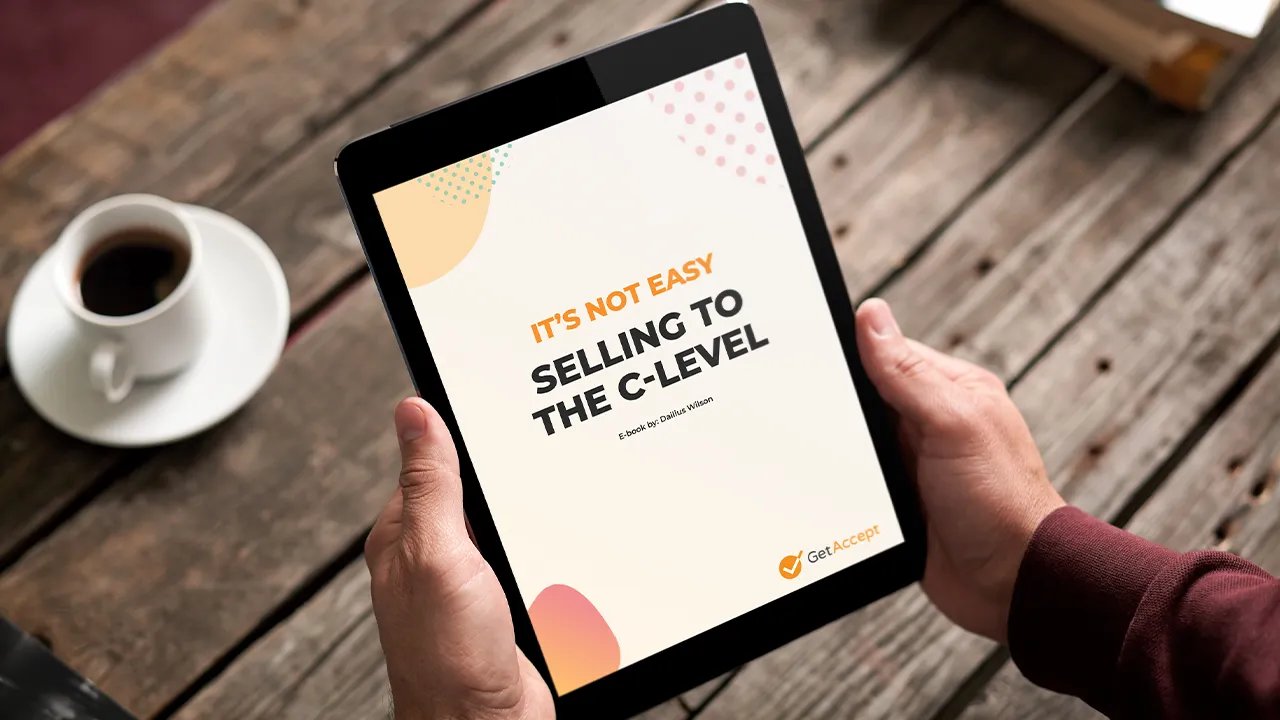 Let's stay in touch!
Subscribe to GetAccept's monthly newsletter packed with sales trends and tips, product releases, invitations to special events and webinars — and more! Zero spam. Unsubscribe at any time.