eBook
The state of sales tech buying
How does your sales tech stack up to industry standards? We partnered with Pavilion to survey sales and marketing professionals about how they use sales technology and the benefits their tools provide.

Whether you're a sales tech service provider or looking to expand your sales technology, this survey offers guidance about how many digital selling tools to use and who needs them the most.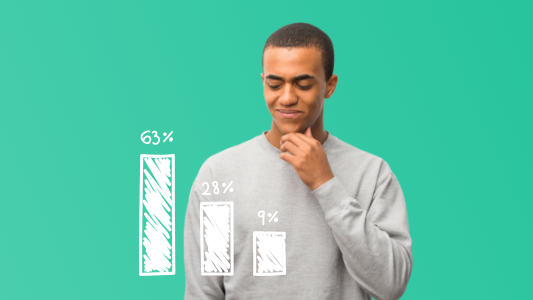 Almost all sales teams use digital selling tools
Our survey found that 97% of sales teams use digital selling tools such as CRMs, outreach, and enablement tools. This goes to show that slow digital adopters could risk losing out to competitors with more advanced tech stacks.
Specialized tools are on the rise as sales tech stacks grow
Subject matter experts from Chili Piper, Spiff, and Groove suggested that sales tech stacks will become more specialized to keep up with the evolving business landscape. Expect to see high-powered tools for individual job functions that integrate to larger, commonly-used tools.
Want more tech stack insights?
Check out our webinar, where we presented the full data along with our partners at Pavilion.
Let's stay in touch!
Subscribe to GetAccept's monthly newsletter packed with sales trends and tips, product releases, invitations to special events and webinars — and more! Zero spam. Unsubscribe at any time.