What does it mean to be a GetAccepter?
Create a secure shared space for your business dialogues. Share content, collaborate and negotiate with relevant stakeholders for a more engaging and personalized digital selling experience.

In our GetAccept family, we have health nuts, video game heroes, movie buffs, musicians, tech nerds, social butterflies, singles and parents. We have visionaries and believers. Most importantly, we have happy people working together to achieve something truly special.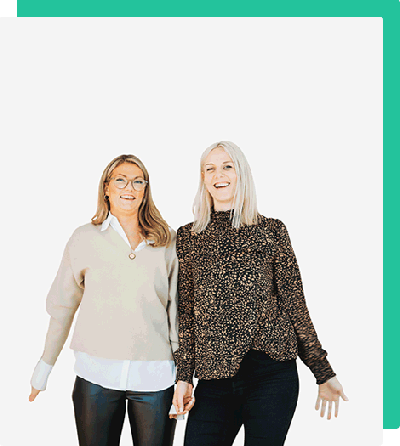 What we believe in
Do more with less
We are entrepreneurs at heart. We always seek efficient growth by focusing our energy in the right direction, choosing scalable solutions and daring to look beyond the beaten path.
Team wins
We believe in the power of community and know that we can achieve so much more if we work together as a team. We believe in fostering a culture where inclusion, openness and collaboration are at the heart of what we do. We help each other when times get tough and we celebrate together when we reach our goals. Team wins!
Deliver excellence
We believe in delivering excellent results by analyzing data and learning from our mistakes. We also believe in being accountable for our decisions, to finish what we start and to be proud of what we achieve.
Think crazy differently
We believe in daring to be different, making mistakes and being at the forefront of innovation. We know that the people who are crazy enough to think they can change the world are often the ones who do. We always ask ourselves how we can do things differently and we're not afraid to explore what's never been done before.
Be dedicated by heart
We believe in going the extra mile to exceed expectations. This applies to our customers, but also our team members and partners. We let our passion show and believe that inclusion and transparency foster engaged and enthusiastic employees who are truly dedicated by heart.
"GetAccept is my second family and I am a proud GetAccepter! Working for a company that cares so much about culture is truly a blessing. For me it's about the way we build the people instead of building a business, because the people are the ones that build the business. I also believe if you're not doing some things that are crazy, then you're doing the wrong things, and GetAccept is crazy different! Can't wait for what the future has in store for us"
Stephanie Lundblad Office & Culture Hero
"GetAccept embodies the words culture, development, excitement and energy. All which are core values of mine, so when being offered a position here it was the easiest yes I've ever spoken. Being a part of this fantastic team has lifted me to a new level of understanding when it comes to the balance of passionate work, wonderful friendships with colleagues and personal life priority. The people inspire, the management trusts and communicates, the tasks vary, challenge and develop. It might sound too good to be true, but every now and then it happens - and GetAccept is the exception to the rule."
Sara Regnér Performance Marketing Specialist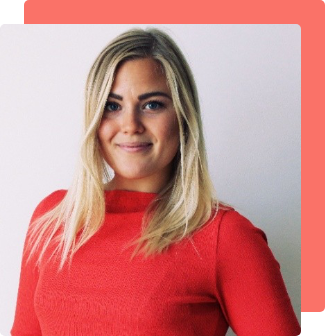 We <3 The Office
We have offices located in Malmö, Stockholm, San Francisco, UK, Marseille, Oslo, and Aarhus. Our offices are modern with a personal touch, making you feel at home while at work.
Take a look at our biggest office in Malmö!
GetPerks
Monday Breakfast & Friday Fika
Monday breakfast and Friday Fika - because why not start and end the week in a yummy way?
Collegial workout sessions
Collegial workout sessions and wellness contribution to promote health and well being. We believe that healthy coworkers are happy coworkers!
Onboarding at our HQ
A well thought out onboarding at our HQ in Malmö. An exciting week where you'll meet the founders, representatives from all parts of the organisation and learn about our story, mission, values and culture. You will be introduced to the way we act, talk and what we believe in. You will learn about our product and, most importantly, the people behind it.
We celebrate success!
We believe in delivering excellence and have high expectations on ourselves. We also believe that it is equally important to celebrate when we reach our goals and showing appreciation and acknowledgement for each other when we succeed. We do this by giving each other kudos, organizing celebratory afterwork parties and themed events and travels.
Fun activities
Fun activities to foster a collaborative and inspirational environment, such as hackathons, trivia nights, workshops, brown bag lunches and talent shows.
Complimentary snacks and beverages
We know the importance of snacking while working (to keep that blood sugar in check!) and offer a stocked kitchen full of complimentary snacks and beverages.
Join the family
Do you want to join us on our journey? Of course you do! We are always looking for dedicated people who want to help us make history!