GetAccept x Vainu
Take a closer look at how we work with Vainu and what value we can give you. If you want to know more - don't hesitate to contact us →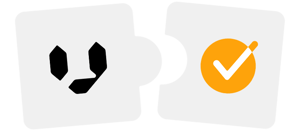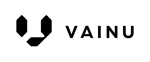 "Our sales team expects sharp, smart, and user friendly interfaces that will help them evolve as sales reps - GetAccept helps with all of these things!"
Shared customers





Partnership
Vainu and GetAccept work together as friends and share the same interest in SaaS. We love to support, educate and help each other in order to make our common customer base as happy as possible. With the help of sharing content, educate and share our thoughts through different webinars - we aim to deliver that ecosystem that our customer needs in order to cover all the different puzzles pieces together.
Turn prospects into customers, today
GetAccept is with you all the way! Understanding where you are in your digital transformation is the first step. Contact us and we will find a solution together.
About Vainu
Vainu is a sales intelligence platform, a company database, that helps salespeople and marketers move forward. Powered by technology to collect, read and understand all company information ever written, Vainu makes real-time company data easily consumable directly in its customers' existing business systems.