GetAccept x Upsales
Take a closer look at how we work with Upsales and what value we can give you. If you want to know more - don't hesitate to contact us →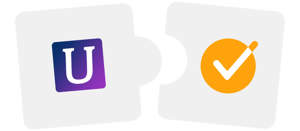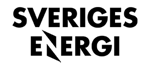 "GetAccept is both a tool that provides support to our sales reps in the sales process but also facilitates for our customers in their decision-making process. Now, it is much easier to make strategic and data-driven decisions with the goal of more satisfied customers!"
Shared customers




Partnership
Upsales and GetAccept is a partnership for the local player, together we can offer customer success and support 24/7. We work unified to educate the market within sales and business development. We are especially well suited for fast-growing sales-oriented growth companies. Get a better grasp of the pipe, be one step ahead in the dialogue with the customer and increase your hit rate through clear processing of the right customers with the right timing in the dialogue.
Integration
• Chrome plug in
• Populates merge fields (standard contact data and Customized CRM data)
• Standard tracking (Open, rev, sign) and Advanced tracking (Time spent, visits, date)
• Possibility to send SMS and record a video from web
• Send multiple documents in one sendout
• Upload a recorded video from mobile and choose a pre recorded video from the library
• Filter related documents teams/my/all
• Shortcut to "Open in GetAccept"
• Preview uploaded document before send out your workflows in Salesforce.

Check out our integrations page
Power up your already existing system with GetAccept. Read more about our integrations here.
Our integrations
Turn prospects into customers, today
GetAccept is with you all the way! Understanding where you are in your digital transformation is the first step. Contact us and we will find a solution together.
About Upsales
Upsales CRM helps companies generate more leads, drive an effective sales process, and unlock upselling opportunities from existing clients.To find new business opportunities and close these opportunities - are one of the biggest challenges for most of the companies that want to create growth. Very few B2B sales organisations accomplish their goals/targets continuously over time in a predictable way. Upsales started 2003 with the aim to help fast growing companies with this exact reason. Today - Upsales do it for 600 customers in 10 different countries.