GetAccept x SalesScreen
Take a closer look at how we work with SalesScreen and what value we can give you. If you want to know more - don't hesitate to contact us →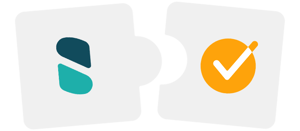 "Skip the prejudices and be open to new solutions. It's not about the computer taking over someone's job, but the computer taking care of the administrative and repetitive tasks - so that you can do more of what you are good at."
Shared customers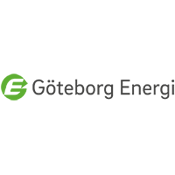 Partnership
SalesScreen and GetAccept are here to take your sales organization to the next level. We believe in enabling sales by developing, pushing and supporting each other as a team rather than individuals. If you feel that your organization lacks when it comes to level of engagement, have time consuming business processes or motivation issues within the team - we are the right combination for you.
Integration
• GetAccept data is pulled to SalesScreen
• Visualizes how many times a document has been received, viewed, by the receiving part.
• When the document is signed, a celebration is triggered in SalesScreen on web, TV, and mobile apps showcasing the sender's achievements .
• If the document is attached to milestone achievements this will be triggered as well.

Check out our integrations page
Power up your already existing system with GetAccept. Read more about our integrations here.
Our Integrations
Turn prospects into customers, today
GetAccept is with you all the way! Understanding where you are in your digital transformation is the first step. Contact us and we will find a solution together.
Webcast series
Check out our webcast series together with SalesScreen - we touch upon several different topics within the subject "Performance and Productivity in remote times".
About SalesScreen
SalesScreen are on a mission to build stronger and more productive organizations all around the world by helping teams to set goals, measure progress and celebrate achievements in real-time. Now more than ever, your sales team needs motivation. Ignite sales with proven gamification, no matter where they are. SalesScreen seamlessly integrates with your CRM. And when teams play, they're fully engaged and participating with it.