Subscribe to the GetAccept newsletter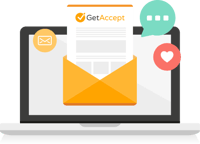 Stay updated with GetAccept
Sign up to get notified about recently released articles, upcoming product releases, events and webinars.
Knowledge is a good thing, so let's share it!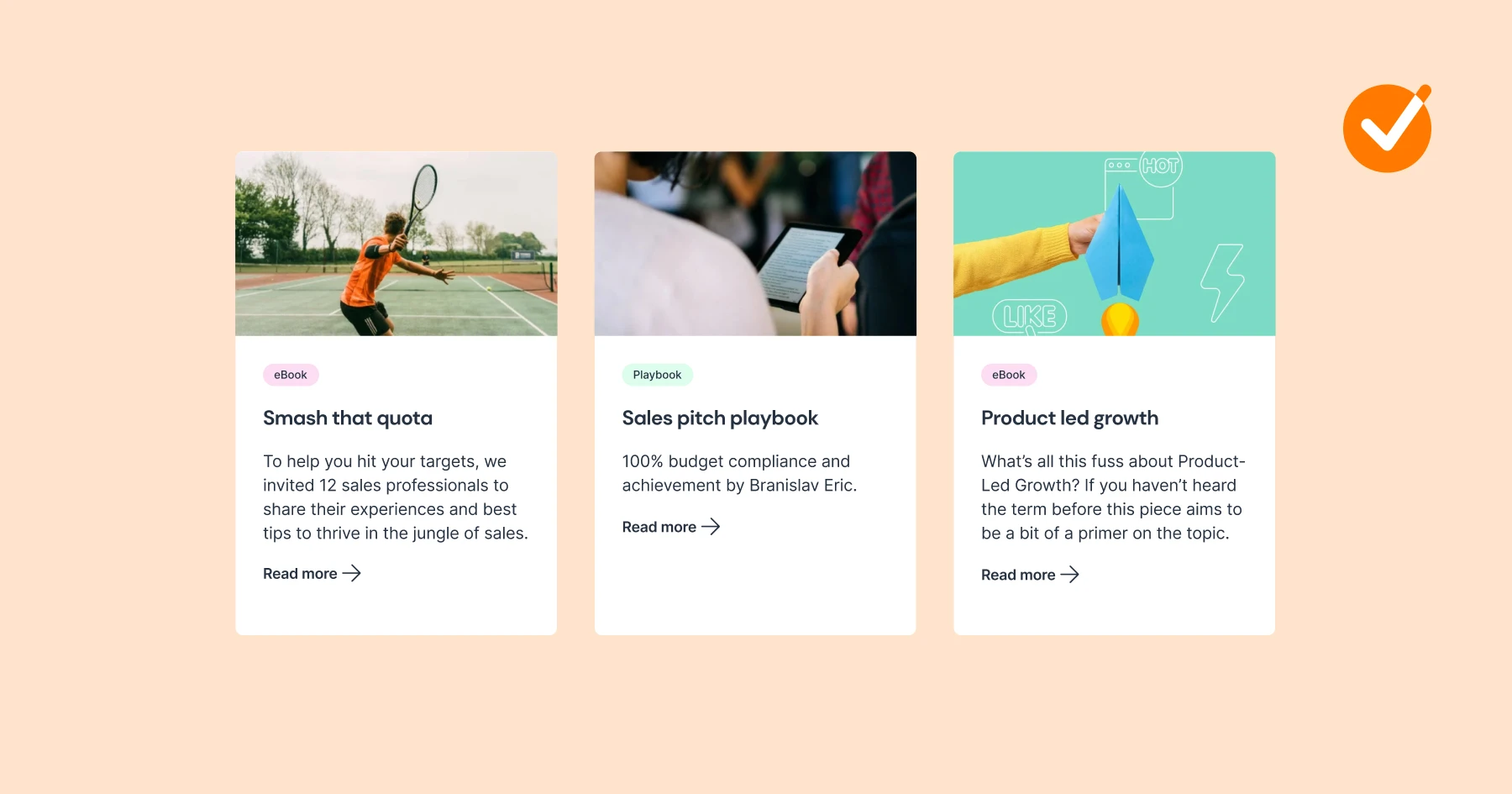 GetAccept | Content library
Level up your knowledge within sales enablement, sales communication, and much more with the help of GetAccept's content library.
Content library
Events and webinars | GetAccept
Stay updated & get the latest trends within sales enablement, e-signing, and contract management with GetAccept's Events & Webinars! Subscribe today!
Events & webinars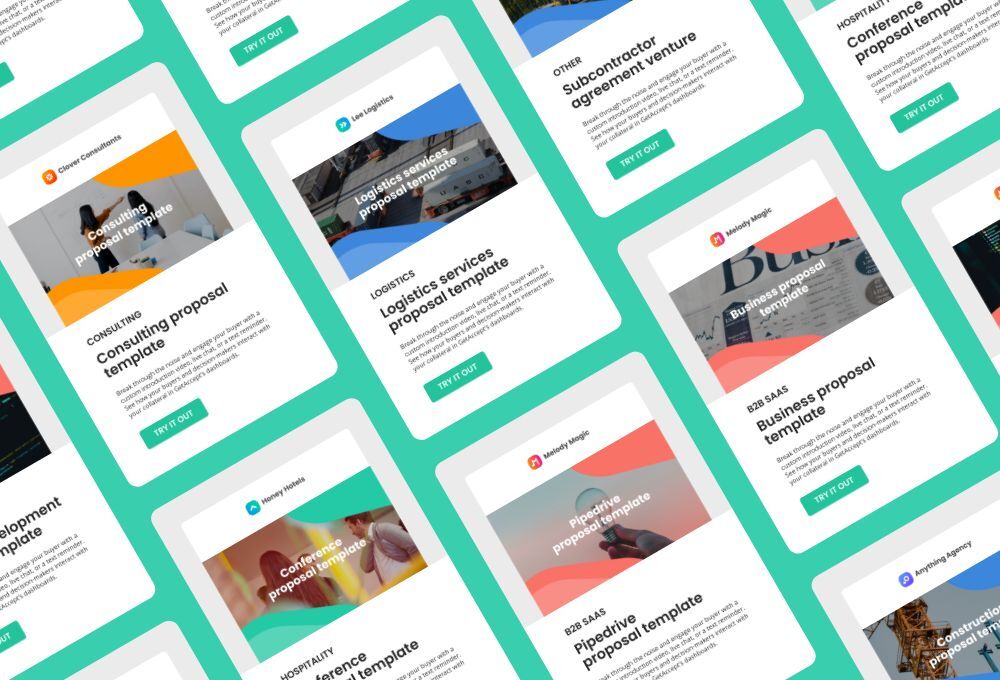 Free business proposal templates: increase hit rates by 30%
Close more deals with our free business proposal templates. Convert clients and get faster sales in just a few clicks.
Free proposal templates