Whitepaper
Make Room for Revenue
Our digital sales room helps you increase win rates by engaging and understanding buyers from opportunity to signed deal.

In this whitepaper you'll discover:

-How easy GetAccepts is to implement
-How you can increase your win rates and reduce costs
-What a Digital Sales Room is and how it works

Check it out today, and unleash the endless possibilities to Make Room for Revenue!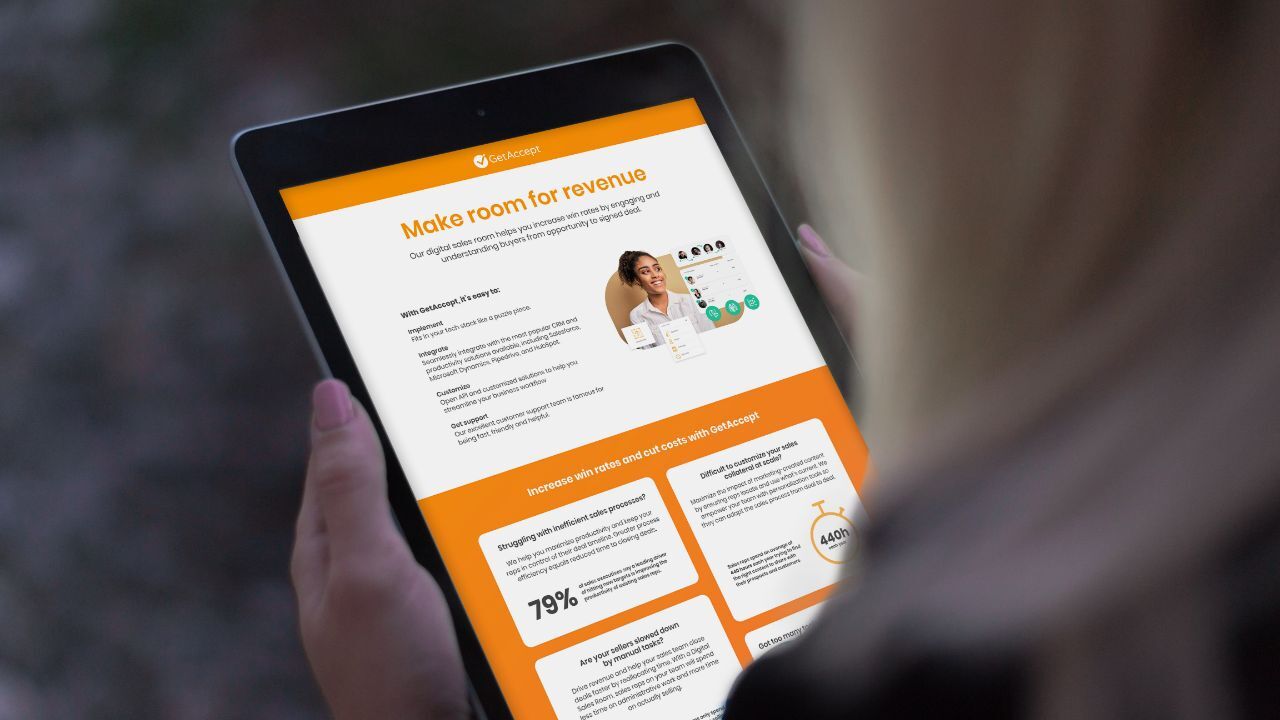 Let's stay in touch!
Subscribe to GetAccept's monthly newsletter packed with sales trends and tips, product releases, invitations to special events and webinars — and more! Zero spam. Unsubscribe at any time.