Webinar
Ask Me Anything: The ins-and-outs of the GetAccept Deal Room
On May 2nd, at 14:00 CET, Carl Carell, co-founder of GetAccept and a seasoned sales leader, and Frida Ahrenby, CMO of GetAccept, will give you an overview of the elevated Digital Sales Room platform, the value you'll receive, and how it can be used to its fullest potential.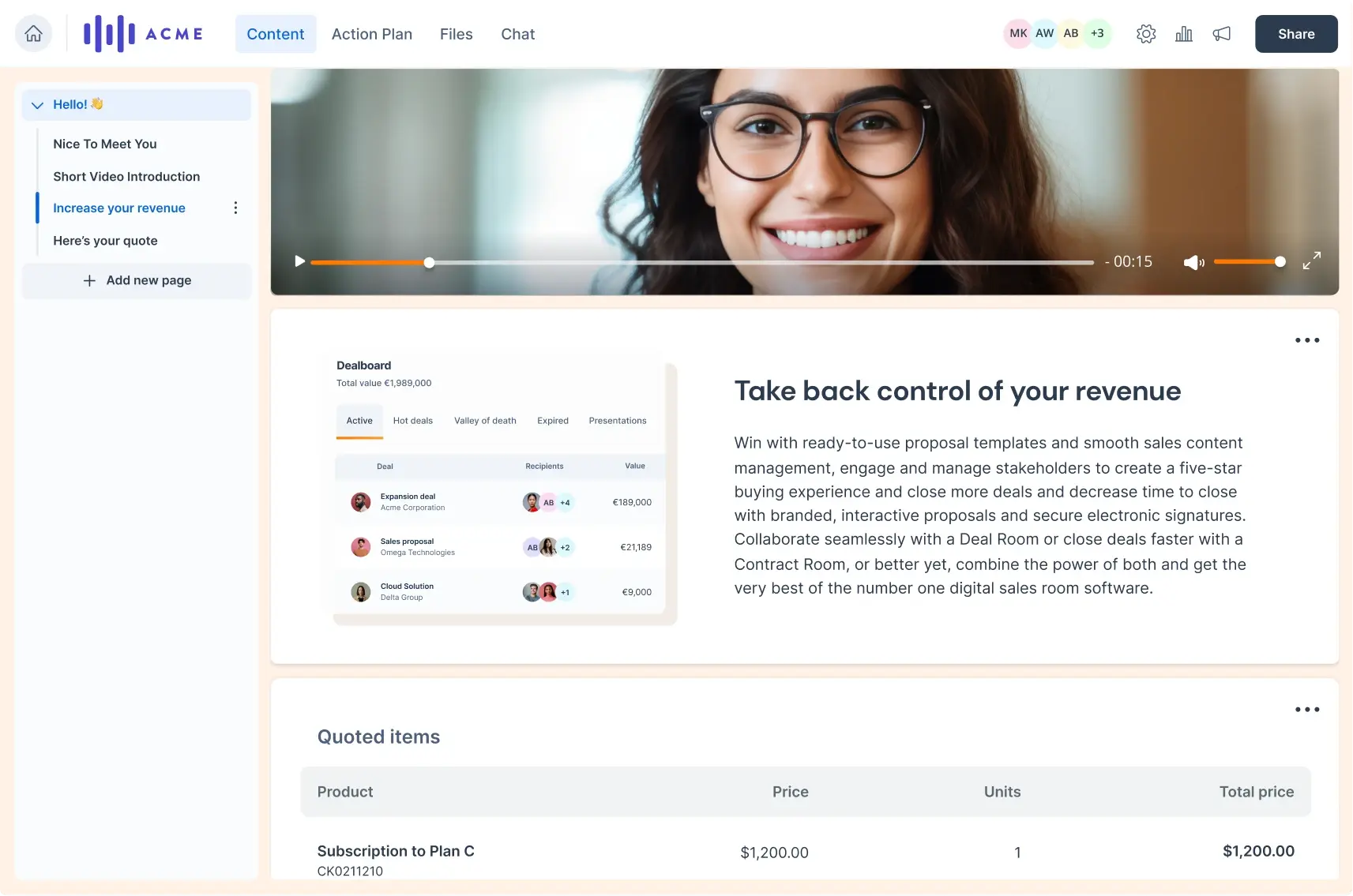 May 2, 2023
14:00 CET
30 min + Q&A
Key areas to cover

Our Digital Sales Room just got enhanced with a powerful addition – the Deal Room module. Like every superhero has a favorite weapon, this new product will be your best friend to level up your sales motion.

During the conversational Q&A between Carl and Frida, you'll gain a nice overview of the Digital Sales Room platform, including areas like sales content management; how to build engagement with videos, chats, and reminders; mutual action plans, CPQ, contracts, e-sign, and even how to integrate them with your favorite CRMs.

Webinar structure

The webinar will be about 30 minutes. If you have any questions, feel free to write in the chat during the webinar and we'll answer them by the end.


Carl Carell
Co-Founder & CRO