Physical, hard-copy signatures are a dying breed.
Especially in B2B SaaS – where many businesses are moving to digital signatures.
Why digital signatures?
Because you can close deals faster. A lot faster.
That's why there's a demand for it.
Electronic signatures are a great tool for streamlining your business. They can save time, reduce expenses, and make it easier to meet compliance standards.
In the UK, 1 in 5 sales reps only uses e-signatures in their sales process.
It's here to stay – and the market is expected to grow by 4X in 5 years.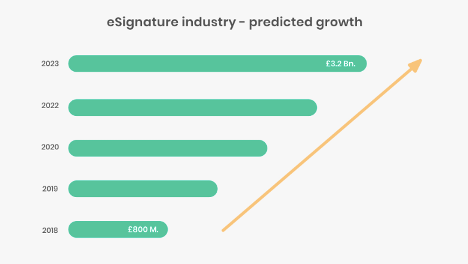 Electronic document signatures need to be fit for purpose.
After all, they're legally binding and must be executed right. You want to make sure digital signatures are compliant for both you and your customers.
And yet, even with fast-growing adoption, there's plenty of mistakes being made.
In this article, we share 9 mistakes to avoid when using e-signature documents. Get it right every time, and feel confident that your document is safe, secure, and legally binding.
1. Non-compliance with global laws and regulations
Are your electronic digital signatures legally binding?
It's one of the most frequently asked questions we get when it comes to digital signatures.
Electronic e-signatures are legal in most parts of the world, including the UK, United States, Canada, and Europe.
Specific legislation passed in the EU and the US means businesses and individuals can benefit from the increased security and efficiency of electronic signatures. That includes:
UK and EU: Electronic Identification Authentication and trust Services (eIDAS)

U

S: The Electronic Signatures in Global and National Commerce Act (ESIGN)

Canada: Part 2 of the Personal Information Protection and Electronic Documents Act (PIPEDA)

Australia: The Electronic Transactions Acts in the Commonwealth, States and Territories of Australia
Don't make a mistake by signing a document that wouldn't stand up in a court of law.
Make sure your own electronic signature documents and that of your customers are both compliant with legislation by checking the website of your e-signature software for information about compliance.
2. No internal procedures
Organizational change often requires actions to update internal policies and procedures or the need to develop new ones if you intend to work differently. For example, staff members understanding they can sign legally binding documents without having them approved by your legal team first.
Share your electronic document signature policy with all team members and new hires as part of the onboarding process, with clear guidelines including:
A full list of authorized signatories and job role

Examples of the different types of electronic signatures, such as scanned images and typed names

References to global e-signature laws and legislation

Roles and responsibilities for both employee and legal team

Process to follow if mistakes happen
You can review your policy at the beginning of each quarter to evaluate how it's working and find out what processes can be improved.
Make sure you update internal policies and processes frequently.
3. Overcomplicating systems for you and the customer
The average electronic signature saves $20 per agreement by reducing costs and improving employee productivity in 39% of organizations.
When looking for e-signature software, avoid overcomplicated systems that impact productivity for both parties. Warning signs include:
Being too complicated to use.

For example, having to explain the signature process to your customers. Don't have them jumping through hoops to sign your documents.

Downloading specific software.

Customers don't want to spend time creating an account and downloading software to sign your document.

Not making the best use of static links.

Static

links are always there in the cloud when needed.

Choose an e-signature software

that will allow you to turn documents into a static link.
The secret is: Keep the process simple for both you and your customer.
Avoid the potential for increased workloads and unreturning customers due to complicated e-signature systems.
4. Lack of employee training
According to research, 82% of UK companies have suffered data breaches in the last year.
It's growing, too.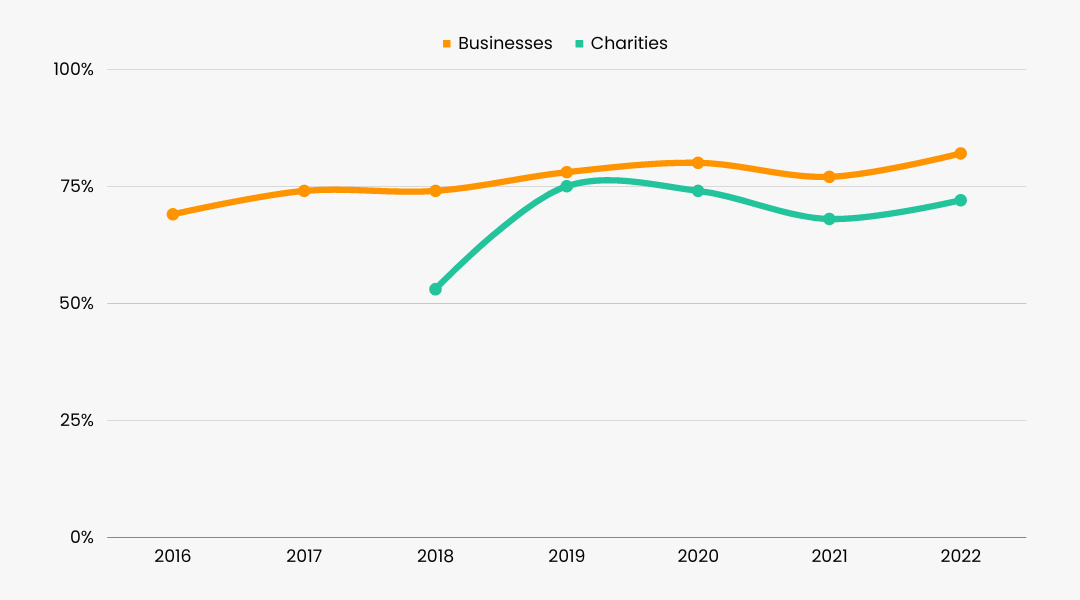 And that's a scary thought!
For you and your employees.
In fact, it might be preventing employees from using technology in the way it should be used, through fear of getting something wrong.
For example, your employees may avoid sending out contracts or documents for signatures if they don't feel confident in what they are doing, resulting in contracts not being signed, losing customers, and missing deadlines.
Make sure all staff complete training before using electronic signatures.
The program should include:
Security precautions, such as strong passwords and authentication procedures

The types of agreements your business uses to authorize e-signature

Information about the safe storage of documents to help prevent cyber hacking.

Your electronic signature policies and procedures show what an employee needs to do when they leave.
Everyone on your team should be familiar with how the software works. This will ensure that they are all on the same page.
5. Not looking at the small print
Have you ever felt "tricked" into signing up for free trials for digital services?
Using an electronic document signature that isn't fit for purpose can be a costly mistake. After all, every dollar you save in business matters, and you don't want to reinvest more time and resources into changing your systems.
Before choosing a new electronic document signature software, check that it integrates with your existing processes. For example, does it:
Finally, make sure you fully understand how paid subscription services work. Finding out the right information about pricing can sometimes be unclear, messy, and complicated. Take the time to read and understand it before signing up.
6. Ignoring auditing or using tracking features
Audit trails are a great way to avoid making electronic document signature mistakes.
They're digital records maintained by the electronic signature software service that, among other things, identify when a document was sent, opened, and signed by the recipient, as well as names and email addresses.
Make sure you're using these features correctly – they reduce the time needed to complete admin and recurring tasks, such as knowing which clients have outstanding documents and finding the exact document you're searching for with the search and filter feature.
Additionally, some electronic signature packages offer automated responses or reminders, saving time that could be spent on finding new customers – which can have a huge impact on sales!
According to our own data – based on 100,000 documents – sales reps that use automated reminders have a 24% higher hit rate than those who don't!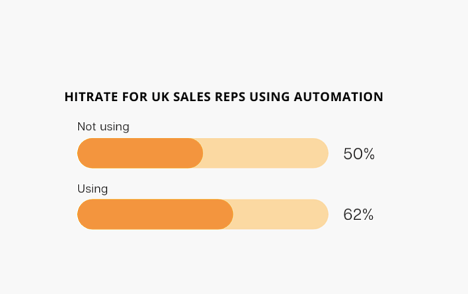 7. Having too little or too much information
You want your customers to fully understand important details on your document or contract. After all, they're signing to agree to provide services or agree with specific information.
Make your electronic signature documents explicitly clear.
Here's a list of need-to-include information for e-signature documents:
A clause that the client agrees to sign this agreement electronically

Details of services or products provided or agreement with the information

A checked agreement box or a verification step upon signing

Full name and job title

Full business name, address, and contact information

Date signed
Avoid any misinterpretation or misunderstanding from either party and feel confident knowing your electronic digital document or contract is signed right and legally binding.
8. No encryption tools
Handwritten signatures in paper format are fairly easy to mimic.
While electronic document signatures are much more secure than paper, there are risks — including unauthorized access to personal information. In fact, 90% of security leaders from Foundry's 2021 Security Priorities study believe that their organization falls short in addressing cyber risks.
But how do you avoid people accessing contracts or documents without your permission?
By using built-in encryption tools in electronic signature software.
Encryption is a method of converting data from a readable format into an unreadable, encoded format. Interestingly, a study conducted by Entrust found that 28% of users don't encrypt their data in the cloud at all.
Using a password or description key that only the sender and the recipient of the data have access to prevents unauthorized people from obtaining personal information and risking a security breach.
9. Using unsecured systems for safe storage
Your business reputation is everything.
Make sure that your business complies with legislation around information technology and safe storage, including GDPR compliance.
A study by Cisco showed that 42% of business leaders said meeting data security requirements is the biggest challenge to GDPR compliance.
This has a direct impact on sales.
More than 85% of reps experience a delay in the sales cycle due to customer data privacy concerns.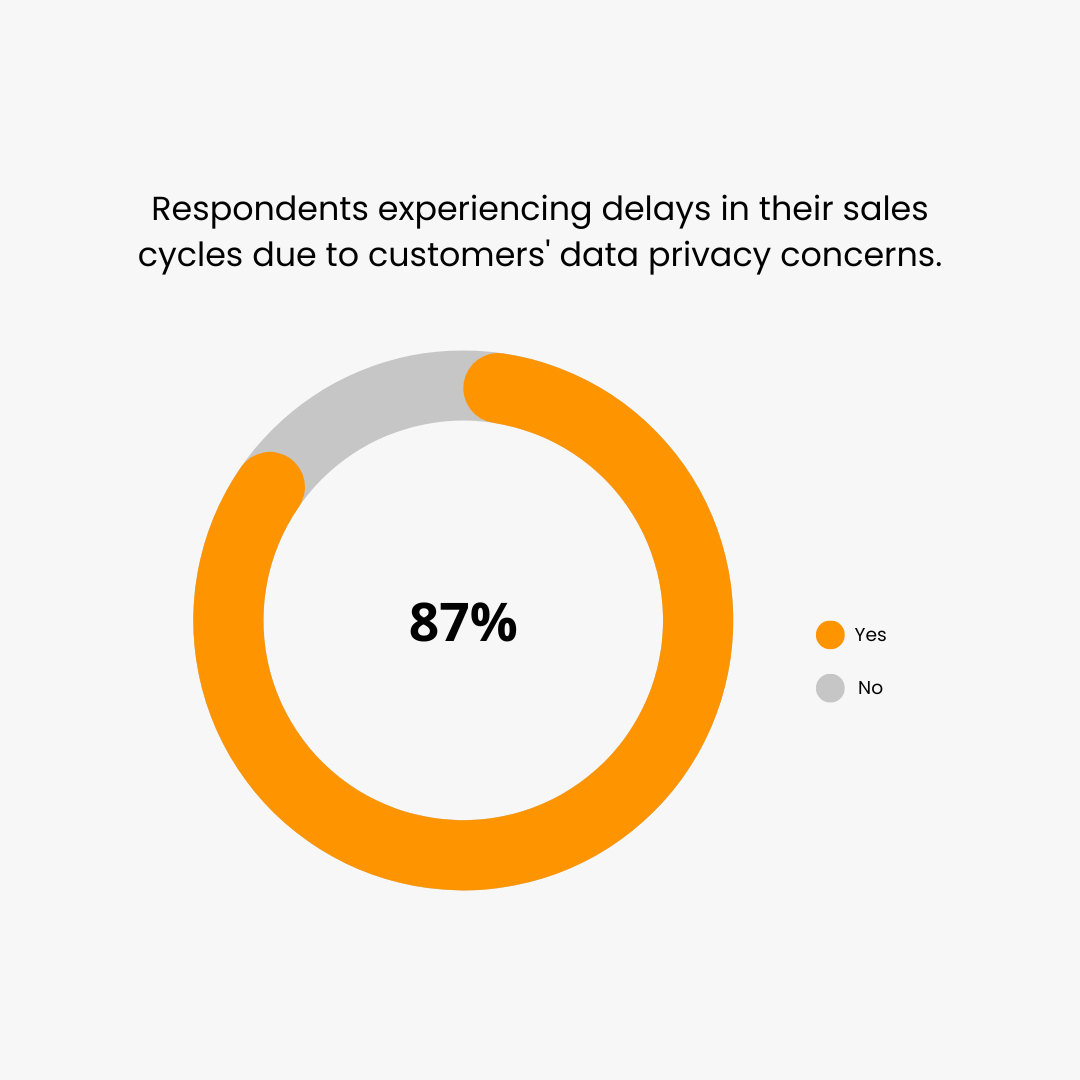 Your customers want to know that their data is safe with you.
If you can't answer their questions, they will be hesitant to sign.
In some cases, it leads to a delay of 3-4 weeks. In other cases, it can delay your sales cycle by as much as a year!
Safe storage of documents is essential.
Make sure your team doesn't save confidential documents on a shared drive or even personal phones.
Electronic document signatures must be kept in an electronic format, otherwise, they lose their legal value. Have secure storage in place for all your signature files. If you lose just one file, it could be disastrous for your entire business.
Back up everything on a regular basis. Keep your reputation intact.
Conclusion
There's no doubt that electronic signatures increase productivity.
They provide considerable efficiencies in helping businesses of any size ease paperwork congestion and allow more time to increase sales by automating workflows.
Experience all the great benefits of e-signatures while keeping you, your business, and your customers safe, complying with legal requirements, and protecting the business reputation you're proud of.
Are you ready to start your digital transformation?
At GetAccept, we've helped thousands of businesses get started with electronic document signatures.
Avoid common pitfalls and mistakes by booking a demo with one of our dedicated and experienced sales reps. They'll show you how the GetAccept e-signature works and introduce you to our Digital Sales Room platform concept.