Did you miss the event of the year? No worries. Here is a recap of the best insights from Sales Enablement 3.0!


Last week we wrapped up the Sales Enablement 3.0 event in Stockholm, Sweden. Over 200 business professionals from around the country gathered to learn how to grow their business using Sales Enablement.

There was a real buzz in the air at the event, people who were excited and curious about the same things, sharing ideas and meeting new people.

"An event like this is a great resource for learning about new sales trends, techniques, tools, and thought leaders. But it's everything mixed together that makes real change happen! We are so happy to have all these great people participating." says Samir Smajic, CEO and founder at GetAccept.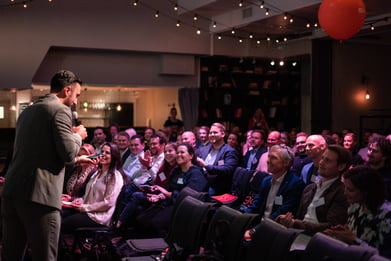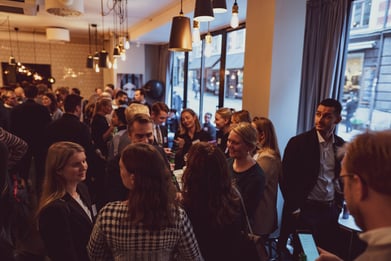 Inspirational speakers from Silicon Valley
We were honored to have speakers all the way from the US: Cory Bray, Bill Macaitis and Dailius Wilson, sharing the latest trend within sales and sales enablement and how you can hyper grow your business.

Dailius Wilson, the myth who outperformed Elon Musk and Richard Branson by writing the most engaged LinkedIn post in 2017, was giving us inspiration and his secrets of sales.
Dailius top 5 secrets to sales!


- Hire non-traditional salespeople
- Develop a best in class sales training program
- Smart social skilling is the news battleground
- Sales and marketing alignment
- Structured pitch meeting


What is sales enablement?
There are a lot of definitions of sales enablement. What is it? How is it done and why does it matter? Having a process and mindset that extends across an entire organization can help enable salespeople to be successful.
Cory Bray happens to know all about sales enablement. He is the author of The Sales Enablement Playbook, Sales development book, and The sales playbook: The builder's toolkits and he runs ClozeLoop, a sales enablement platform.
"I believe that sales enablement is the concept of extending a prospect centric mindset to all departments within an organization. I spend a lot of time thinking about this and there are tons of definitions running around. It's aligning sales and marketing, or it's content, or its training, or onboarding and all these different things but every definition that I've heard is either too narrow or too shallow. When you think about sales enablement, it's taking that existing mindset and tweaking it a little bit to focus on the prospect." - Cory Bray.
Building successful growth fast- superfast!
The Silicon Valley Legend Bill Macaitis, who built three unicorn companies - Slack, Zendesk and Salesforce - was sharing his war stories and provided his tips on building successful growth quickly.

"You can absolutely do it. There's never been a time in history where the cards have been stacked in your favor. If you're having a great product, a great solution and great service, the word is going to get out there." - Bill Macaitis.
The ultimate sales playbook
We have gathered the best key takeaways and tactics for you from the event! In this Sales Playbook, we'll talk about how you can use a robust sales enablement framework to create a more structured and effective deal process; sales enablement has finally been made easy!