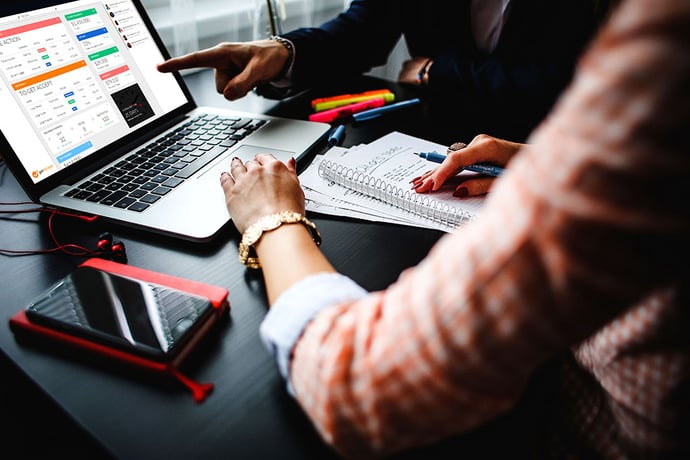 Statistics show that more than half of all quotes sent never leads to a won deal. What is behind these figures? Continue reading and get insights that will improve your hit-rate.
Have you ever sent a proposal that never got signed? The obvious answer is; "Yes, of course I have." The truth is that of all sent proposals only 24 percent end up in a won deal and 16 percent choose to go ahead with a competitor. When I read this report from Aberdeen Group, my first thought was; What happens with the remaining 60 percent and how can I take advantage of this huge potential?
Because there is a huge potential out there! If we just win a few percent of these unsigned deals, it will make a big difference on the bottom line. But why is such a large proportion of proposals ending up in this state, a state which I refer to as the "Valley of Death".
After talking to several sales reps and studying numerous deals I identified five recurring reasons:
The sales reps often see the quote as a final stage and once it is sent they change focus, waiting for the recipient to take action. What you should know is that the recipient often doesn't have your quote as top priority. Therefor you should clearly state the next step for the recipient and set and communicate a follow up date. You are responsible of pushing the deal forward, not the recipient!


A buyer asks for a quote and the sales rep just sends one. Sending a quote without having all information needed is the most common mistake sales reps make. The quotation is often created quickly from an old template and it doesn't even stand out. This topic will be discussed more detailed in a future blog post, so keep tuned.


Having the perfect timing is not easy but very crucial, both when sending out and following up on the quotation. If a quotation isn't read, you have to follow up quite soon to keep the deal top of mind in the same time as you don't want to push and scare the buyer. That's why you should be able to track and auto reminding your recipients and yourself when needed, with the insights given you can take better decisions with perfect timing.


Of course, I can sign the deal! I'll just have to check with my boss first. How many times haven't you heard this phrase from a buyer? I can´t state this enough, you must know the decision makers BEFORE sending out any quotations. The easiest way to get the information is to ask how they take decisions and how to invoice.


Make it easy to say YES! It isn't easy to sign a contract sent with mail. The recipient must print to sign the contract, then find a scanner to scan it for it to be sent with mail back to the sender. The print-sign-scan process can be a real "show stopper" and in some cases it can even risk the whole deal. A deal is never complete until it is signed so make it easy to become a customer!
Many of the mistakes above can be avoided simply by having a good a sales process, the right sales tools and a common sense to follow up. We have seen how lead generation, marketing automation and intelligent CRM system has changed and simplified many processes, but unfortunately the most important step in a business where the future of the relationship depends, have often not had enough focus.
Aim for the top!