Since the start in 2016, the Malmö based company Y-Combinator GetAccept tripled its staff and the most recent top recruitment is Frida Ahrenby, the new VP of Marketing at GetAccept.
Till recently Frida was the global marketing director at Bambora, where she was in charge of building up the marketing team, the online store, and the brand. Now her challenge is to put GetAccept on the global map of fast-growing SaaS companies.
GetAccept has developed an amazing SaaS service that simplifies the sales process, enabling a new, faster, and more individual way for communication between the customer and the seller all through the sales process. I previously worked in sales and I wish I had access to this type of tool back-in-the-days. GetAccept is facing a continuously exciting growth journey, and I'm very much looking forward to being a part of it, as well as providing valuable experience in how to scale up the business, build up the marketing team with the accurate competence and create a strong and unique global brand.
- Frida Ahrenby VP Marketing at GetAccept.
GetAccept is the next generation's platform for sales enablement and digital signatures. Earlier this year the company did a series A funding of 65 million SEK for scaling their sales, marketing, and product. The funding was managed by DN Capital with investments from Bootstrap Labs, Y Combinator, and several former investors of Spotify.
Ever since the first day, our growth has been amazing, and to continue our vision on changing the way sellers and buyers all over the world make deals, requires the right person in the right place. Frida is a fantastic addition to the team, and her experience from large companies and fast-growing global start-ups will play an important role in GetAccept's future. Now our focus will be to grow globally and educate the world in the next generation of sales tools.
- Samir Smajic CEO & Co-founder, GetAccept.
GetAccept believes that an important part of their success is due to their willingness to streamline customer sales processes and provide sellers better control and streamline how they conduct their business. With automated communication, sophisticated algorithms and powerful digital signature, GetAccept provides a unique recipe for getting more business in a shorter time.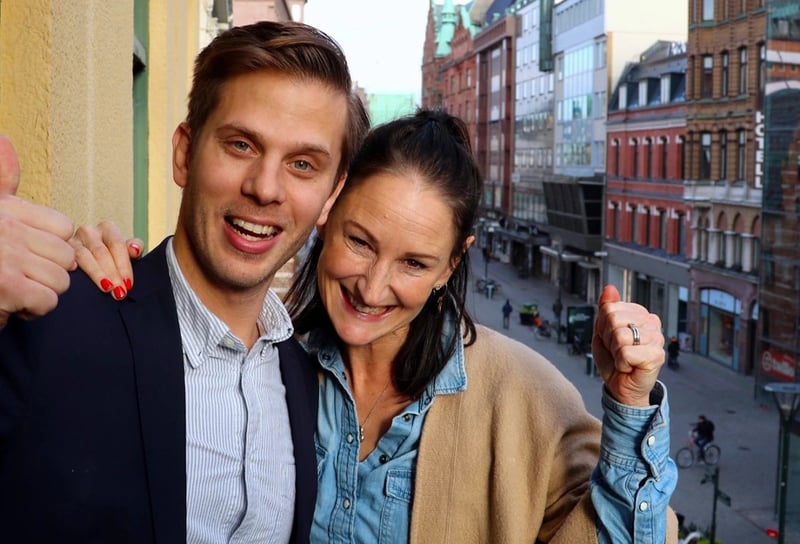 About GetAccept
GetAccept is a deal management platform which helps users build relationships, improve communications, and deliver memorable sales experiences. The platform combines video, live chat, proposal design, document tracking, and e-signature so that buyers and sellers can engage naturally in a digital world. GetAccept helps sales, HR, and customer success teams adapt the platform to fit their unique needs.
Swedish entrepreneurs and Y Combinator alumni Samir Smajic, Mathias Thulin, Jonas Blanck, and Carl Carell founded GetAccept in 2015. The platform serves 25,000+ users across 2,000+ enterprises within 50+ countries.
GetAccept has been headquartered in San Francisco since 2016 and now has a team of 100+ employees across the US, Sweden, United Kingdom, France, Norway, and Denmark.