How close do you get to landing that handshake? Let's face it, closing a sale is all about moving forward. Sometimes moving forward happens seamlessly and quickly. More often than not, sales representatives have to move slowly and carefully.

How should you move forward in a way that doesn't scare or push away your prospects? How do you inch your way forward into landing that handshake?
Closing a deal requires smooth, effective, yet mindful language to strike a deal. You can think of this approach as the SEM framework. When using language, think about how smooth, effective, and mindful you are when approaching your potential customer.
The SEM framework
Smooth - Using language that reduces, eliminates, and prevents future obstacles that lower the probability of closing the deal
Effective - Using language that targets exactly the needs of your prospect in order to close the deal
Mindful - Using language that shows respect and empathy for your potential customer
Here Are 4 Phrases You Can Use to Seal the Deal
1. "If we were to move forward now, is there any reason that our service [product] wouldn't meet your company's needs?"
This phrase is useful to use when you feel like your prospect has little objections. Proposing an "if" around the idea of moving forward automatically makes your potential customer think. Starting with this proposition will score you smooth points. Adding an open-ended question around meeting their needs is both effective and mindful because you are not forcing a close, yet we are inviting a close. By being curious in your prospect's reply, you are showing a certain level of empathy towards their possible opposition.
2. Our service [product] seems to meet all of your needs, but if we found a way to work with any objections, would you consider moving forward at the current price?
This phrase is similar to the first phrase but includes objections and price talking points. If you believe your prospect is going to have more objections compared to phrase 1, then this approach is smoother and more effective because you are assuming you are going to eliminate the future obstacles. By being honest in helping your prospect, you show mindfulness in your approach. Additionally asking about the "current price" gets your prospect thinking if this Price is Right or wrong, not if they want to buy or not to buy. This is a strong, yet indirect way to close a deal.
3. In your opinion, does the solution I've provided solve your current problem? What do you think?
Asking for your prospect's opinion is an inviting approach for them to engage with you. You also bring a personal touch to the conversation. Old school direct and spammy sales pitches don't work anymore. Conversations do. Leaving the prospect to think about your solution and provide you with feedback is a smooth and incredibly effective approach to sealing a deal. Conversational approaches to selling are the key to being mindful with your potential customer. Show that you care about their opinions!
4. After comparing product [X], [Y], and [Z], do we have your approval to move forward with product [Y]?
If you are selling multiple products that resonate with your potential customers, then show by comparison that you know which product is best! This is a really effective selling approach because you are comparing each product and their respective objections. By ending your statement with q request for approval, you score mindful points because it's a sign of respect. Finally, plugging in a specific solution scores you smooth points. Use this closing phrase when you feel like your prospect is a hesitant or indecisive person when making a decision.
In case you missed it, read about how GetAccept offers Effective Sales Communication to help your sales teams close more deals!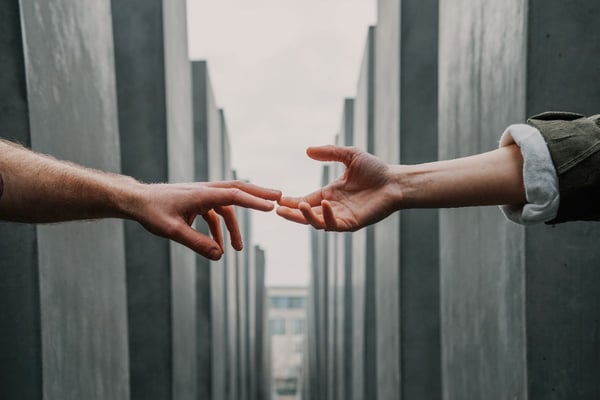 Photo by Toa Heftiba on Unsplash