Improving your sales skills should always be one of your main focuses in business. It's essential to enhancing your professional development over time.
You want to be sure your skills are up to date, that you're following current guidelines and trends, and have a solid sales plan.
Your selling strategies will change and adjust according to the shifts in the industry. You want to be proactive and find more productive ways to increase sales and establish the fundamentals for your sales performance.
Good selling practices will help you get valuable leads and new customers. Not only will you work better, but smarter, building quality relationships with your clients.
Let's explore seven of the best sales books you can sink your teeth into during your summer holidays.
(This blog post contains non-affiliate links to Amazon for your convenience.)
1. Integrity Selling for the 21st Century: How to Sell the Way People Want to Buy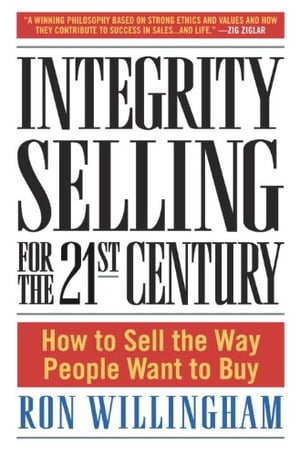 "Changing my perspective of selling with this book as a guide showed me how to better understand the way people communicate so I could create a more fluid, mutual exchange of value between my prospects and me. It also helped me build trust and a better rapport with them even when I wasn't trying to sell them something," says Michael Nemeroff, CEO & Co-Founder of Rush Order Tees.
Based on a six-step process, Ron Willingham provides essential insights on closing deals and instructs readers on how to approach prospects, understand their needs, demonstrate products and services, and enhance credibility.
It's the perfect book for those who want to avoid the gimmicks.
2. Hyper-Connected Selling: Winning More Business by Leveraging Digital Influence and Creating Human Connection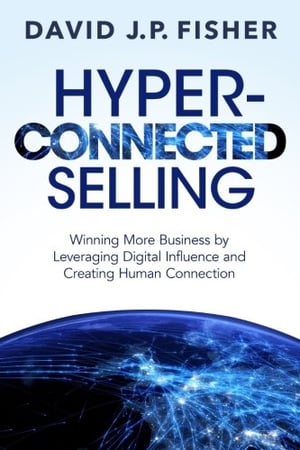 David J.P. Fisher provides a reader-friendly experience that focuses on helping you change your mindset rather than just your strategy.
Fisher's great ideas showcase how to approach relationship building in a new era of sales where digital technology is the leading way to connect, including social media.
With sound expertise in networking, Fisher teaches you how to reach people in the digital world to amplify your brand online. By incorporating traditional selling practices and integrating them into the principles of digital tools and platforms, the book instructs you on how to align with the trends in the current selling market.
3. 21.5 Unbreakable Laws of Selling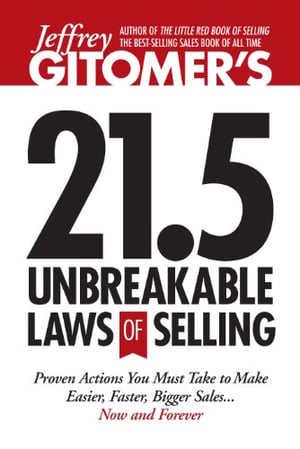 This easy-to-read book's best asset is that it's structured with a clear list of tips to apply to your sales strategy without feeling too process-oriented.
Jeffrey Gitomer gives his readers the freedom to take his practices and personalize them for themselves. It touches on brand building, attracting the right buyers, and letting your personality shine.
Jerry Han, CMO at PrizeRebel, says, "I tell everyone in business to read this book, even if they're not in sales. I was particularly struck by his principles of incorporating humor into my selling strategy and how comedic timing could amplify my voice and connections with my target clients. It helped me relate to them much better."
4. Insight Selling: Surprising Research on What Sales Winners Do Differently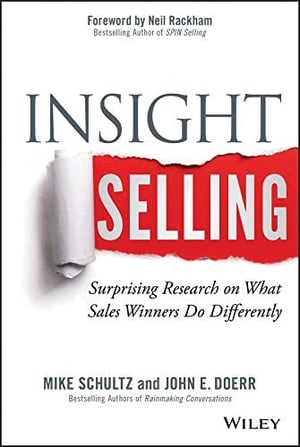 Mike Schultz and John E. Doerr flip the script by changing your perspective about what it means to be a "sales winner."
Despite countless practices, including sellers addressing the issues of their consumers and targeting their problems, Doerr is taking a different approach.
According to him, it's all about the buyer experience and how you can create a vision for where the buyer is going, who they aspire to be, and what they wish to achieve. He believes that regardless of how much access to data you have, you must really get to know your buyers' desires as in-depth as you can. Figuring out how your product or service hits them in that spot is the key to successful selling.
5. Emotional Intelligence for Sales Success: Connect with Customers and Get Results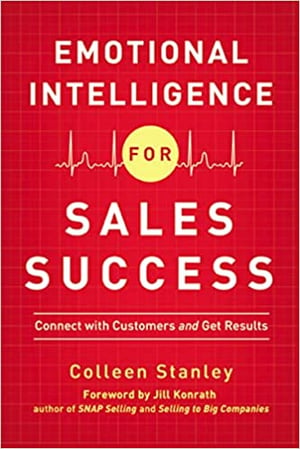 "Not only was this book the reality check I needed, but it also changed the way I view reading books on this topic. Finally, I got the best sales training of my life from a book that had valuable, motivating insight," says Roy Morejon, President & Co-Founder of Enventys Partners.
Colleen Stanley focuses on empathy in a way that will increase your assertiveness and confidence, providing you with actionable steps and high-quality research.
Understanding what it means to hone in on your emotional intelligence to increase sales is all about being a better listener, showing compassion, and learning to perceive emotions for evaluation better.
6. How To Be a Great Salesperson by Monday Morning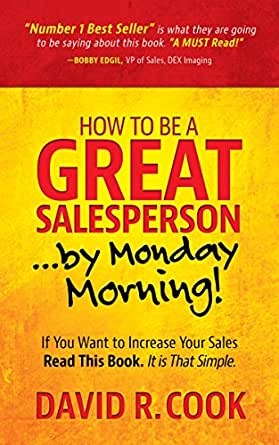 This is a must-have book for salespeople looking for a boost of inspiration.
The takeaways are easy to digest, and David R. Cook's witty writing style helps keep your interest and intrigue throughout the read. His guidance is realistic and measurable with a psychological discourse that provides powerful insight into thinking rationally and creatively about your prospects. It calls to light the mistakes you may not have known you were making, seeing things from the customer's perspective.
Cook's book is an entertaining, quick read that is jam-packed with technique. His nuggets of advice are memorable, helping you retain his tips and reiterate them in everyday practices. You'll want to take this one with you on the road – a perfect pocket guide.
7. How to Get a Meeting with Anyone: The Untapped Selling Power of Contact Marketing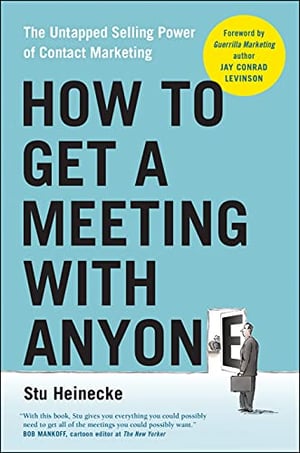 You probably have a long list of dream prospects you want to connect with and bring into your network. Stu Heinecke shows you how that's possible, making it clear that he has put in the work.
The step-by-step guide is precise down to the nuts and bolts of what's necessary. Reaching the best in the field has never felt more attainable.
Aaron Gray, Managing Partner at NO-BS, says, "This book helped me differentiate my marketing with techniques and theories that were adjustable depending on my goals. It inspired me to make a target customer list, knowing I felt confident getting the meetings I wanted. It changed everything for me."
Conclusion
While product knowledge, effective business tools, and organized operations systems are important to your selling, increasing your communication and relationship building are also pivotal in boosting your sales.
With this summer reading list, the things you once thought were off-limits or impossible for your repertoire will become what you excel at most.