Account Executives give excellent customer service to keep company-client relationships at a high level. They meet sales targets while maintaining customers' delight.
Ideally, you should seek people who can lead a friendly discussion and are genuinely interested in your products and services, just like you would for any other sales position. These workers engage with major clients, so choose professional applicants who represent your company well.
But let's start with understanding what an Account Executive is exactly.
What does an Account Executive do?
Account Executives are in charge of managing a company's customer accounts and aiding in the growth of your business through sales. Tasks vary based on the company and its goals.
Account Executives are often in charge of concluding contracts, finding deals, searching for leads, maintaining current clients, and other similar responsibilities.
On the other hand, a Senior Account Executive goes a step further and manages a team of other Account Executives. They will define objectives, monitor account progress, and manage the Account Executive team to achieve those objectives.
Using a sales aptitude test in your employment process is the best way to gauge your prospective salespeople's skillset.
Otherwise, you may use the following questions to determine how well your applicants are acquainted with sales methods and software. Behavioral and situational inquiries will also assist you in deciding how they will tackle work-related problems (e.g., customer complaints and sales contracts).
1. Can you tell me about your current or previous job, duties, and how success is or was measured?
With this question, you can attempt to gauge the candidate's ability to articulate their tasks briefly and precisely. Furthermore, how success is assessed in a sales function should be pretty obvious, and it's a red signal when the success metric is hazy.
2. What were your primary duties in your former position?
This interview question will provide insight into what's new in their skill set and what they've done lately. It also demonstrates what they spend most of their time doing. Inquire about their critical roles in their previous work.
3. What characteristics do you attribute to Account Executives?
This is a subjective, speculative answer to an executive interview question. Because not everyone will interpret this question the same way, it's worth asking to gain insight into their perspective. Of course, the best recruits will have comparable attributes.
4. Tell me about your experience as a leader!
Unless you're looking for a senior executive, not every Account Executive will have a plethora of sales leadership experience. However, collaboration is still essential. Inquire about their collaboration skills and experience working with a group.
5. What distinguishing characteristics can you contribute to this position?
What makes them so unique? We're not talking about their ability to juggle or perform a handstand. We're talking about their distinct characteristics that dimension the potential job. You may also ask for their top three attributes, so they aren't constrained to a single answer.
6. Tell us about your sales achievements!
Account Executives should be good at selling. There are several ways for sales to appear on a resume, ranging from cold calling to acquiring lead data. Ask follow-up questions to receive a complete picture of their sales achievements.
7. What motivated you to look for this opportunity?
Aside from the fact that they need a new job, something compelled them to look for a position with your company. Their response tells you what they liked about your job description and the opportunities for growth it provides. What attracted them to your company?
8. What has been your most satisfying sale, and why?
Most of us are taught humility early, so discussing our successes might seem odd. Inquiring about the candidate's finest sales win will either show their shyness or enable their confidence and talents to emerge. Learning about their proudest close friend also illustrates how they define success and allows them to speak about the tenacity necessary to accomplish it.
9. How does your sales process look?
This is a straightforward knowledge exam question that should be asked early in the interview. The primary responsibility of an Account Executive is to target and steer prospects through each stage of the sales process to eventual buy-in. If they lack the necessary abilities, continuing the interview process wastes time.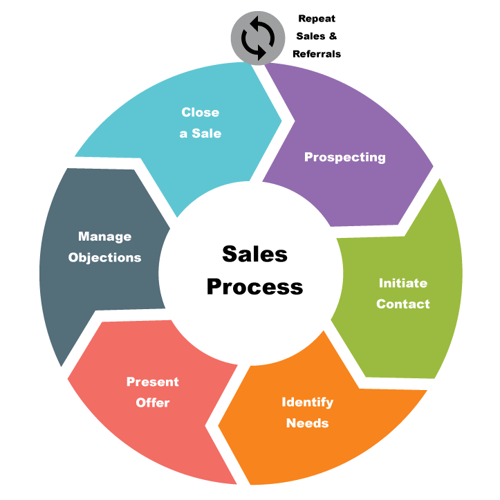 10. What was your most challenging client relationship, and how did you improve it?
If you're pleased with what you've heard and are satisfied with the candidate's hard talents, it's time to assess soft skills. This question focuses on interpersonal abilities such as negotiating, de-escalation, and conflict resolution.
11. What is one weakness you have as an Account Executive that you are attempting to improve?
Humility is an essential aspect of career development, as is the ability to reflect on areas that need work objectively. This question allows the candidate to demonstrate both humility and self-reflection.
12. Why did you decide to work in sales?
Candidates that are proactive and excited about their careers are more likely to bring that enthusiasm to the deals they work on (in addition to your sales team).
13. Describe your ideal client!
Developing a genuine relationship with prospective clients is critical to success as an Account Executive. This necessitates a thorough grasp of the indications that suggest a prospect is serious about making a purchase.
14. What minor action can an Account Executive take to have the most impact?
An Account Executive's job might be exhausting. There is always more to accomplish, whether LinkedIn prospecting or sustaining current connections. With so many activities competing for an Account Executive's time and energy, this question allows the applicant to demonstrate that they understand which actions should take precedence in their day.
15. What type of work atmosphere do you prefer?
This allows candidates to explain their working style, preferences, and what inspires them. It can also assist in determining whether their chosen manner of working will complement or clash with the existing sales team.
Conclusion
Account Executives in sales manage client accounts, offer products, and retain customers. They cultivate positive client relationships and deliver an exceptional customer experience.
When interviewing for the Account Executive role, the best candidates will have good interpersonal and negotiating skills, be self-driven and goal-oriented, and have sales and customer service expertise. Candidates that struggle with time management and motivation should be avoided.