Are you as a company fortunate to be in the position to continue recruiting salespeople? Or are you making plans to start recruiting as soon as the situation goes back to some kind of new normal? Recruiting the best sales reps for your company becomes even more important. The main issue companies usually have when trying to hire the best sales reps is time. On average, each corporate job offer attracts 250 resumes. The time it takes for employers to go through the hiring process is a long process, but it doesn't have to be. Here are our key tips for how to recruit the top sales reps.
Recruitment process = Sales process
First of all, handle your recruitment process like you handle your most important sales process. In order to win the hiring game, you need to keep up your speed while at the same time making sure to have several touchpoints with the candidates. The majority of candidates read at least 6 reviews before forming an opinion of a company. Sales today is about helping the candidate in many different ways to make a decision - as is the recruitment of your next top sales rep.
This is how we do it at GetAccept:
Culture-based Employer Branding.
One of our core values is "Think Crazy Differently" and we sure did when our CEO offered our new Account Executive, employee number 100 the job during a Skydive video - all GetAccept style in order for candidates to recognize our culture and remember us in the long run!


Make recruitment a vital part of the whole organization. Each employee has a professional social network - the strongest source for top sales reps (and it is for free!). At GetAccept everyone is expected to recommend top sales reps - and always be aware of potential future candidates in order to have as many touchpoints as possible!


A short walk with colleagues and a chat with our CEO.
Once we have an interesting candidate in our sales process, we make sure that he or she gets a short talk with different colleagues in order to ask all the questions needed in order to make a decision. Even our CEO is available for a chat!
Time for transparent speed dating
Conducting interviews takes time. How many times have you got into an interview and realized after 10 mins that this will never be a fit for us as a company - yet still have to spend 50 additional minutes in that interview?
One way of screening many candidates in a short time is to arrange a speed dating session (either face to face when that is possible or through video). Nearly 80% of Millennials look for people and culture fit with employers - so why not show your culture in a transparent speed dating setup where the candidate can meet several colleagues at the same time?
This way you get to know many candidates very quickly, the organization will feel committed to the recruitment process and the candidate will also know if this is a good fit or not.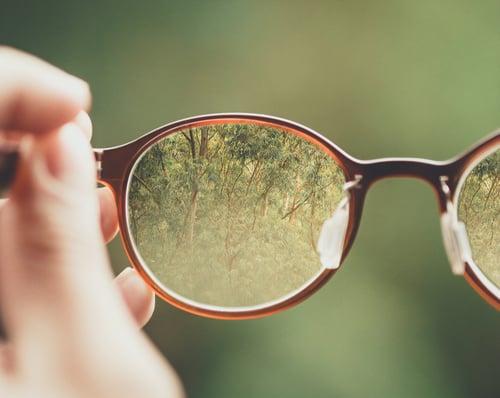 Trust the data, not your gut feeling
It is a fact that you will get biased when conducting an interview - especially when you have a good "talker" in front of you. That is why, in addition to structured interview questions, we use personality and cognitive tests when recruiting our top sales reps.
One of the top trends in recruiting in 2020 is to use data for your decision-making and, using personality and cognitive tests will give you a lot of data about your candidate. This way you won't get biased and you will find the "hidden" top sales reps. Set the competences you need and use the test data to match them.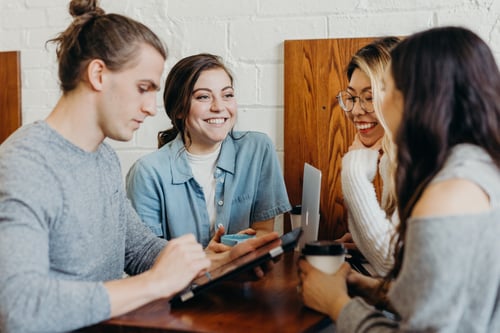 A case - says more than a thousand questions
When you have your final candidates screened, now you can use your time wisely on interviewing a few people combined with a solid case. Using a case will give you a transparent view of the candidate in action. A case takes time to create the first time - but you will save time in the long run!
Our three tips on what to think about when creating a case:
Who should be present in the case interview? Each person should bring additional value and have a clear purpose to be there.


What do you want to measure? Prepare a template where you add all the different skills you need in your top sales rep (i.e. negotiation, technical skills, business understanding) and add scoring from 1-5 on each skill.


How should it be conducted? Make sure to send clear instructions and expectations to the candidate before the case, follow a clear structure and keep track of time (1 hour should be enough!). Last but not least, remember to give feedback to the candidate afterward!
The interview is a crucial stage where you have the chance to determine whether the candidate is a solid fit for your team or not. Apart from having the candidate present a case and together discussing around that, what should you also be sure to ask?