How to attract a more diverse team within development and R&D

Here at GetAccept, we have set out on a journey to become the world's best workplace, and a major part of achieving that goal is to have balanced and diverse teams across all departments.

We work very hard to make sure all departments have an open environment, where everyone feels part of something bigger. One department at GetAccept which has been focusing a little extra on this lately is development and R&D, where the goal is to find ways to attract more women to the department.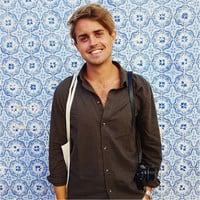 Andreas Åström, Engineering Manager at GetAccept, shares his thoughts on how to attract more women to R&D and elaborates on what we as employers can do to make the workplace as attractive as possible for everyone.


Attracting a diverse team starts in the hiring process
Anyone who has ever been hired knows how important the hiring process is for any new recruit. As a new candidate in R&D, it might be easy to undervalue yourself and your knowledge, because of the high demand and competition.

"Something to always remember when it comes to working in development and R&D is that you can almost never be really good at the job. The environment is constantly changing, and what is required first and foremost from our development team, is that they want to learn and are eager to learn. We dedicate a lot of time to learning", Andreas explains.

He sees this as a common mistake among new developers, to think that they need to know everything from the get-go. Andreas really emphasizes that the personal traits of willingness to learn and curiosity are way more important than the knowledge you have at the time because that knowledge can always change.

"We use tests in the hiring process that will give us direct answers about the candidate. This often proves that the ones who were holding back their knowledge in the interview, actually have equal or greater results than the ones who are very confident in their skills. This just tells us that most of our applicants know more than they actually think". Andreas states.

As a result of this, he can also see that candidates tend to count themselves out early in the hiring process, which he thinks is a shame.

"We work hard at making the candidate feel comfortable all through the hiring process. At times I can feel that some candidates have already made up their mind beforehand that they're lacking in experience, which of course is a shame. I believe that the hiring team should be the ones who assess whether you as a candidate are the right fit for the job or not - you might be surprised!"
Find new ways to interact with potential employees
Employers can share, and gain, insights by being proactive when it comes to meeting aspiring developers. An example that Andreas initiated together with one of his team members, Christina Persson, was hosting a lecture in code testing at Technigo, a coding bootcamp with up to 80% female developers.
"
It was very appreciated, and we have been invited to come back to do it again next season
"
, Christina says.
Hosting external lectures gives new developers the opportunity to interact with potential employers, and gain more experience, while employers get the chance to share knowledge and promote their workplace. Read more about the lecture and our learnings from Christina's story here!
Another thing Andreas has initiated is a mentorship through LinkedIn, where he helps, guides, and answers questions to anyone who wants some extra support, or maybe didn't move past the hiring process.
"It could include something as simple as letting the mentee ask questions about certain topics and help out with tips and tricks. To always try to help and raise new aspiring developer's self-confidence is what is needed to get them more confident in the hiring process, and in the competitive market".
Engage current employees

An often untapped source of information is the current employees. Andreas says that his main priority as a leader has always been to listen and to learn because he is very clear on the fact that he doesn't have all the answers.

"Being the best workplace in the world is an aspiration we have, but we don't have all the answers. To stay on point when it comes to this, we constantly need to be willing to learn and listen at all times. We are always trying to absorb as much input and knowledge as possible from our own employees, and it is of the utmost importance that everyone feels like they get the chance to be seen and heard", Andreas says.

Andreas goes on to explain that many of the initiatives that have been carried out, and also many of the new female recruits, have come from the employees themselves. So make sure to tap into the potential in that channel!

Diversity is a recipe for success
Research continues to highlight the benefits of diversity in the workplace and companies who emphasize diversity across all departments tend to be more successful across the board, according to this report from McKinsey & Co.

As a positive shift is happening in the coding world, where the role of a developer becomes more accessible for everyone, we at GetAccept want to continue with our work and help provide an open, transparent, and dynamic workplace for all.

Whether you're an aspiring developer or someone who is just starting to scratch the surface when it comes to programming, don't hesitate to reach out to us or read more about our current roles on our career site!
Go to career