In the ever-evolving world of deals and negotiations, the need to keep all stakeholders informed and engaged is more important than ever. To make sure you have effective communication and collaboration, we're excited to introduce not one, but two new Deal Room capabilities: the Updates Feed and a new chat experience.
Check out the video above for a quick summary, or dive in below!
Updates Feed: Engage with all your Deal Room Participants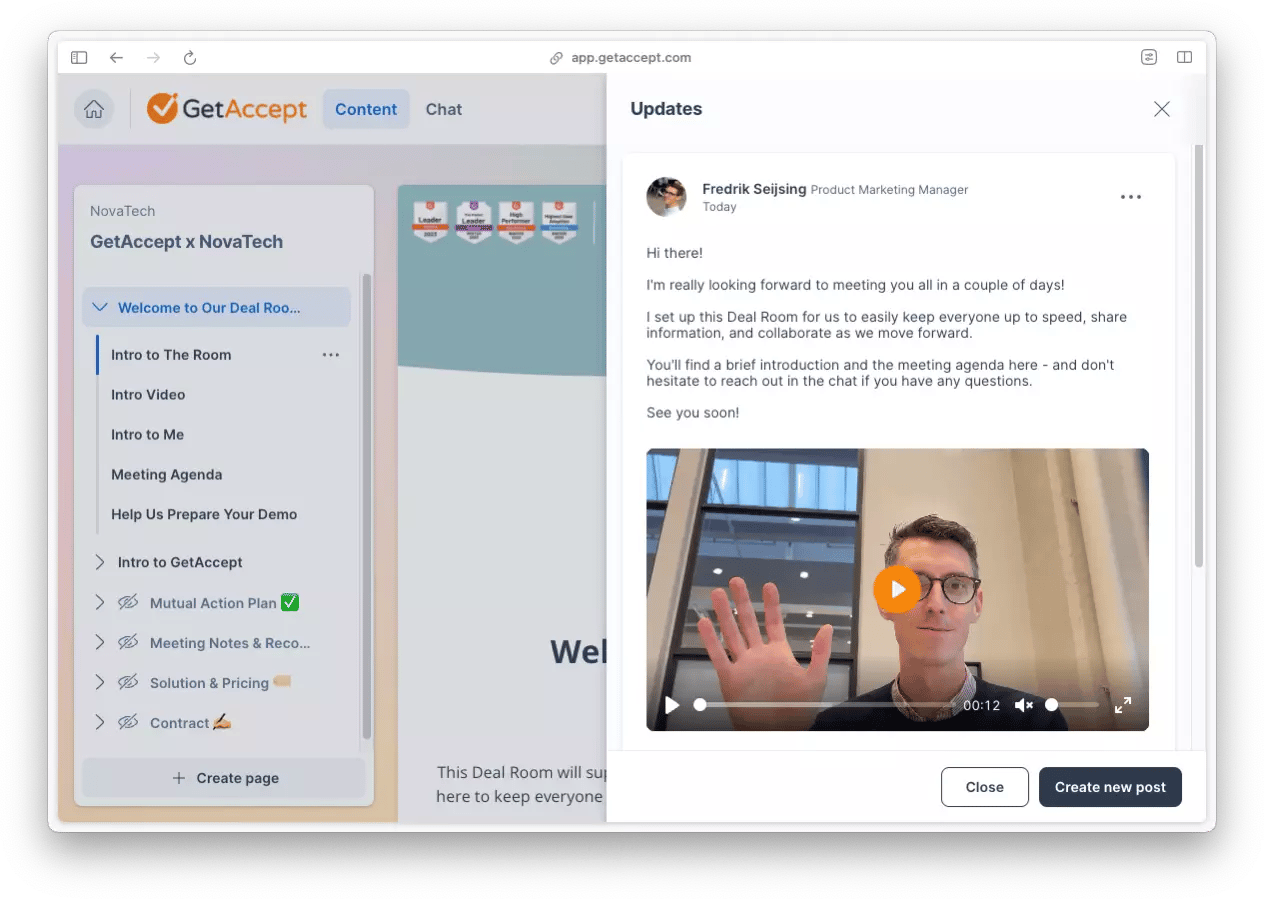 With the new Updates Feed, you can effortlessly notify all Deal Room participants about the latest updates within your engaging content. This dedicated space within the Deal Room ensures that everyone stays in the loop and avoids missing out on key changes.
By using a dynamic mix of video, images, and text, you have all you need to make engaging updates available at your fingertips!
How does it work?
There are two different ways for you to create a post in the updates feed:
When publishing changes to your Deal Room, you'll get the option to create a post to notify all participants about your update.
Create a post directly from the Update feed.
Regardless of how you create a new post, we will notify all Deal Room participants via email that there's a new update, and encourage them to head into the room to see what it's all about. Once they log in, the Updates feed will be expanded and highlight the new post.
Check out this help article for more details on the updates feed
Chat: Centralized conversations for better collaboration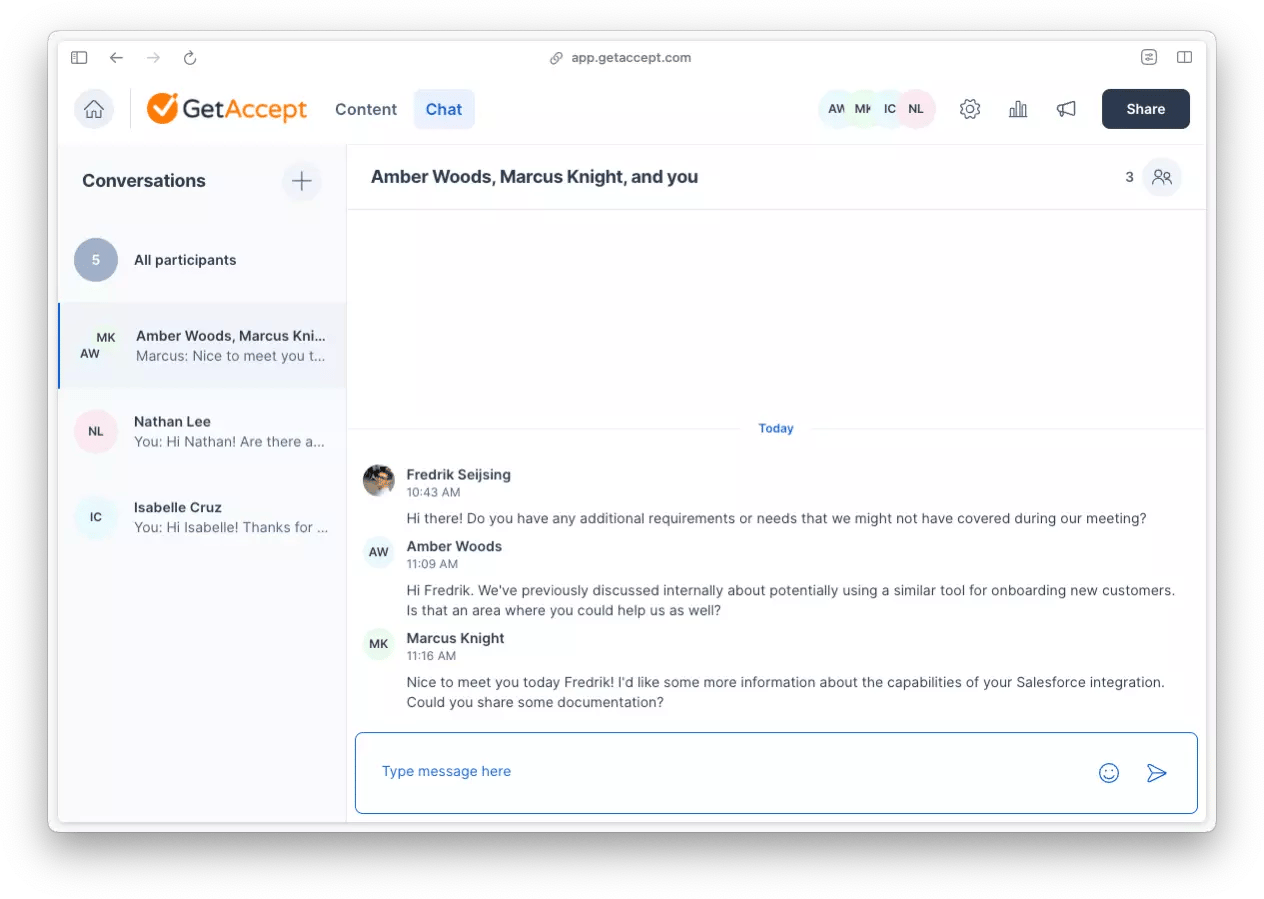 In addition to the new Updates Feed, we've overhauled the Chat capabilities in the Deal Room. Previously, when you sent a message in the chat, it was delivered to all room participants, missing the function to have 1-1 conversations. To bring engagement and collaboration to the next level, we've revamped the chat experience with the following capabilities.
Direct messages and sub-groups are available!
You can now easily stay on top of all deal-related communication right in the Deal Room, using a new yet familiar interface for the chat. Engage with individuals through direct messages, or break out conversations into sub-groups, to ensure that you involve the right stakeholders in the right conversations.
How does it work?
Click the "Chat" tab in your Deal Room to access the new interface and get an overview of all conversations. To start a new conversation, click the "+" sign to search or select the person you want to chat with. Simply add more persons to start a group conversation.

When sending a new message in a chat, we will notify all participants in that conversation that a new message has been sent, bringing them back into the conversation.

Check out this help article for more details on the updated chat.
Where do I find the new features?
Log in to GetAccept and open one of your Deal Rooms. At the top left, you will see that you have two tabs in your room, Content and Chat.

The content tab is what you expect it to be - the place where your room content lives. The new chat tab is the place where you from now on can handle all your conversations with the participants in your room.

At your top right, you have a new "Updates" icon that toggles the Updates feed.

Check the help articles for more detailed information on the updates feed and chat, and don't hesitate to reach out to your designated GetAccept contacts if you have any questions.