Adding form fields to your document is a powerful way to collect data from your recipients (or your senders). Using the editor, you can easily create a beautiful form in an instant using text inputs, dropdowns, and checkboxes. However, once your form is created, rearranging and updating the fields has been somewhat challenging. So, we've fixed it!
Introducing drag and drop
By adding drag and drop functionality, working with form elements is now as intuitive and easy as you'd expect it to be. Simply add your fields, click the "rearrange" button, and move them according to your desired layout. Easy as pie!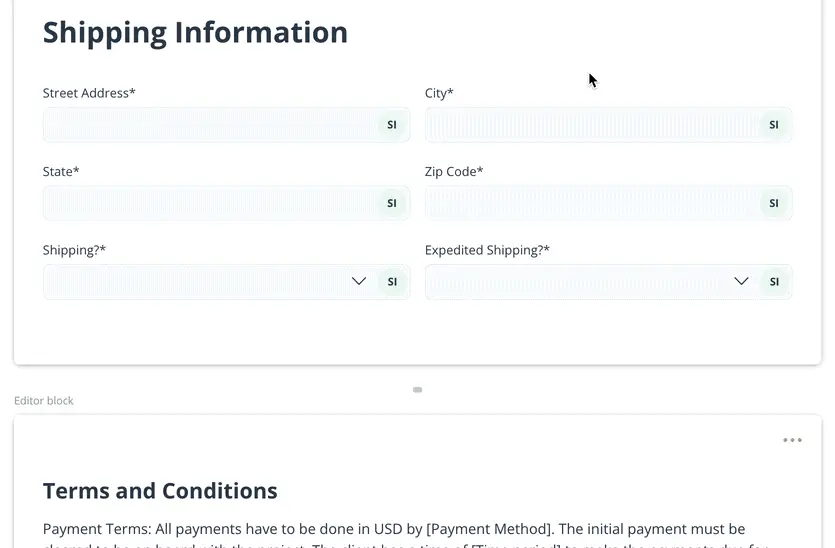 Learn more about our engagement elements in our editor here
Any questions, thoughts or feedback?
We'd love to hear it! Get in touch by sending an email to marketing@getaccept.com.