Background
Earlier this year, the Product Team was on a mission to simplify the content creation process. And one of the main road blockers they found was that most didn't assign a recipient to a template role while creating a sendout.
So in order to improve on this experience the team got to work.
From "Roles" to "Template Roles"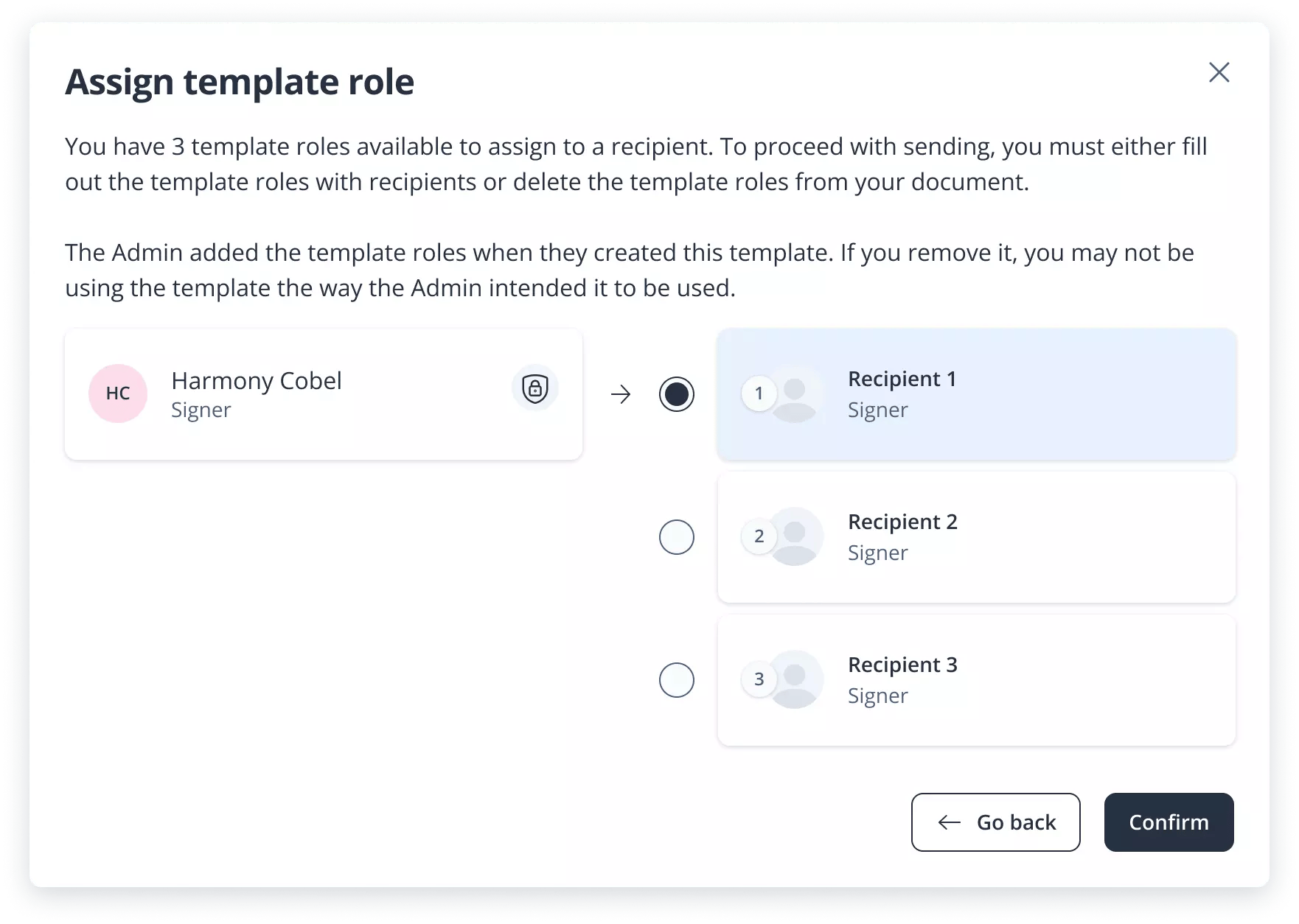 When the team started work on this initiative they quickly realized that the term "role" was used in multiple different ways throughout the application:
Roles for a recipient refer to Signer, Approver, Viewer;
Roles within a template refer to Signer, Approver, Viewer;
Roles on the user level refer to Admin, User.
To create clarity and avoid confusion, we made the following changes to the terminology:
Recipient role: A recipient on a document.
Template role: A template role in a template.
User role: A user in the GetAccept application.
However, there was a slight hiccup in the naming transition journey.
As you may have noticed, we initially renamed the role on a template to "Placeholder". But we quickly found out (thank you for all the feedback) that the word placeholder is not that intuitive, and landed on the terminology "template role" instead.
Improving the way you get your work done with template roles
Together with the terminology change, we start rolling out improvements to avoid unassigned template roles.
Imagine you are in a rush to pick up your kids, but you still need to send a DSR or a contract to your recipients ASAP. And you made a mistake at this worst timing – Instead of assigning a recipient to a template role, you add them as a new recipient... So you have to remove the recipient, add them back again as a template role, and assign them with specific roles.
Time wasted and stress level maximized.
But we are working on solving this problem by automating the process.
If you still have unassigned template roles, there will be a notification asking if you want to assign a new recipient to one of the unassigned template roles. You will also be able to remove a template role that has merge fields assigned. This way, you will never forget to assign a recipient to a template role again.
If you have any feedback regarding template or template roles, feel free to book a conversation with our Product Manager, Andreas Johansson by visiting this link.
Click here to learn more about recipient roles and template roles.