Summertime = downtime? Not here at GetAccept.
We've summarized the key features released during the summer so you won't miss anything. Leverage these new and improved functionalities to collaborate with your buyers and send contracts smoothly:
New: Change email templates without having to switch entities
New: GetAccept now supports Spanish. ¡Muy bien!
New: More granular search options in the Deal Room
New: Design improvements for the Salesforce integration
Upcoming: The Comments feature is around the corner
---
Contract Room
Easily customize your customer-facing messaging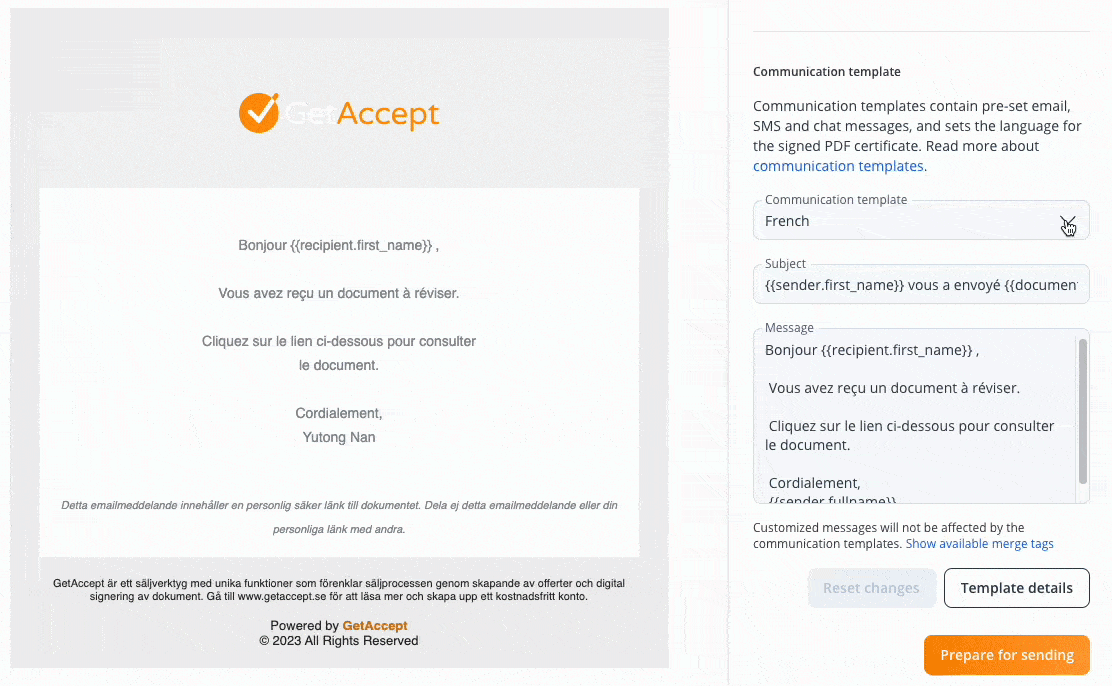 Admins can create and set up different email, SMS, and chat messaging templates for their entities.
With a selection of messaging templates, the user just has to select the template they want to use before sending the documents, without changing the language or jumping to another entity. Check out this product blog to learn more about the use cases and how to set it up.
---
Contract Room
GetAccept is now available in Spanish!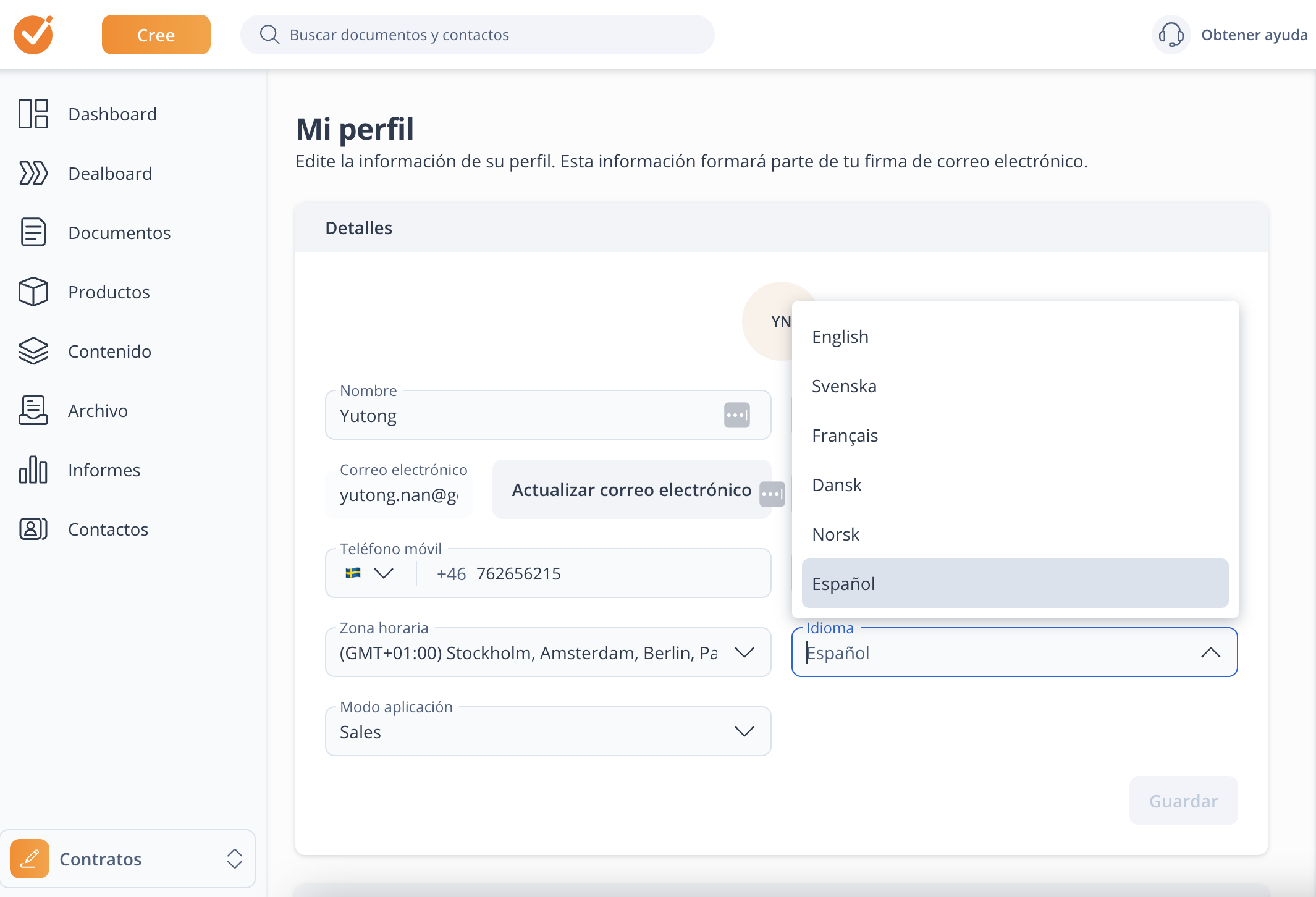 ¡Tachán! ¡GetAccept tiene una versión en español!
All our Spanish-speaking customers can now use GetAccept in their native tongue! Select Spanish under "My Profile" in the language settings, and Spanish will be applied throughout the platform.
Learn more here.
---
Deal Room
Deal Room updates: More granular filters and search options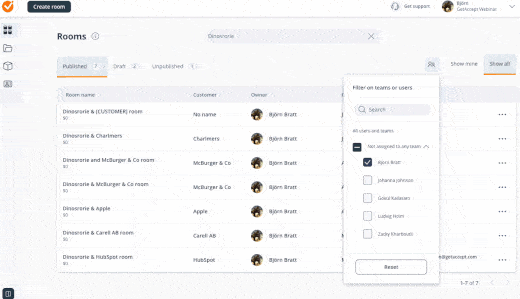 You can now filter rooms based on room status (draft, published, unpublished) and search rooms based on customer names.
Flexibly change between "Show mine," "Show all," and "Select certain owners" to find and analyze the Deal Rooms you want.
---
Integrations
Design improvements for our Salesforce integration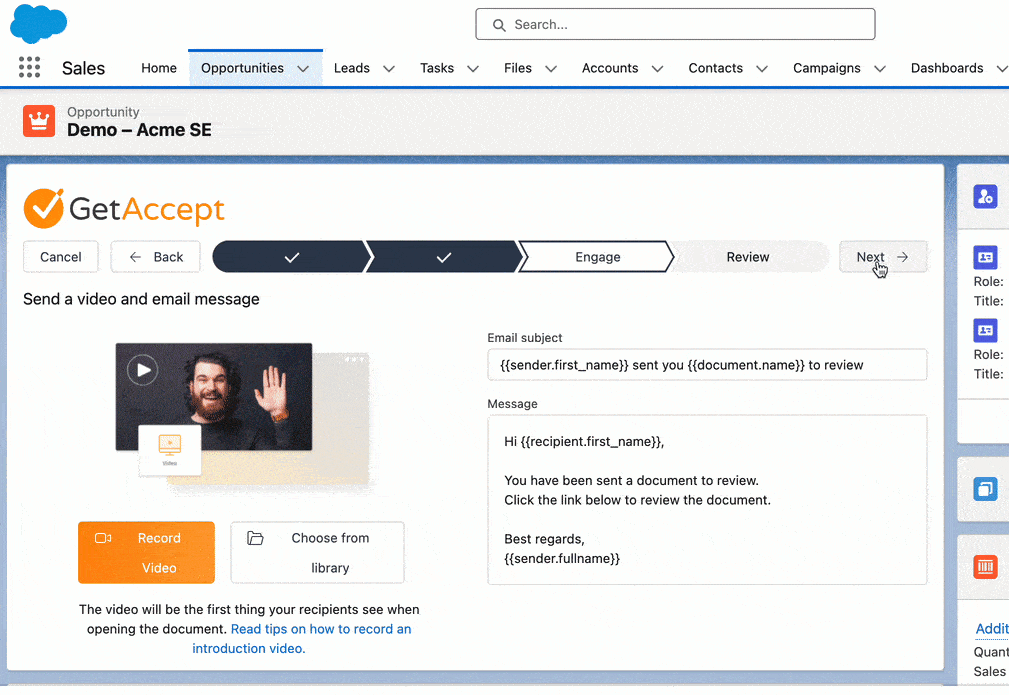 To simplify the user experience and video recording process, we've partially updated the user interface when sending GetAccept contracts from your Salesforce environment. Log into your Salesforce and have a look!
The next step is to revamp the sendout flow and enable selecting templates before adding recipients. Stay tuned!
---
Contract Room
Upcoming: Add comments directly on GetAccept proposals and contracts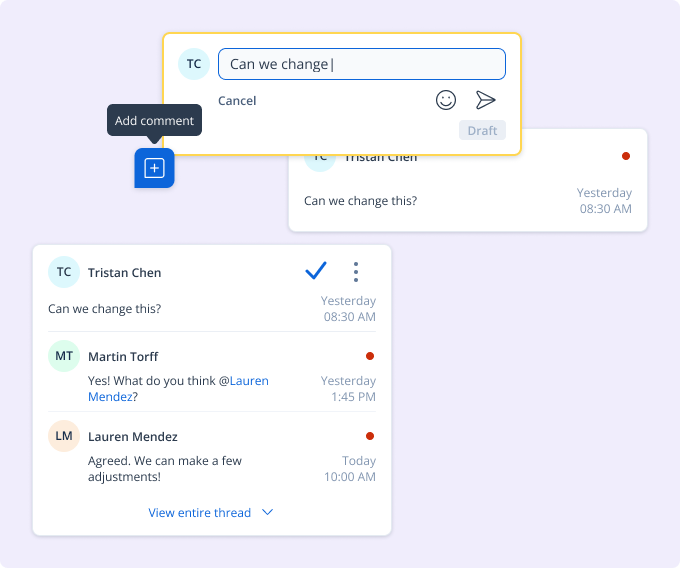 With the new Comments feature, buyers and sellers will be able to highlight specific text within the document, leave a comment, notify the other party, and resolve concerns seamlessly without any confusion.
Negotiate smoother and close deals faster. Stay tuned!
---
Got any questions, or are you interested in learning more?
Contact your Customer Success Manager or reach out to us - we'd love to chat!
/The Product Marketing Team