Sometimes we need to get approval from someone before taking the next step. The role of Approver in GetAccept exists for just that purpose.
Previously, the Approver role was only designed for an internal purpose. The sender can get the approvals needed, without showing their presence to other recipients or interacting with them during the process.
That's all well and good, but often, we need to get things approved by people who are outside of your team or organization.
Introducing the External Approver role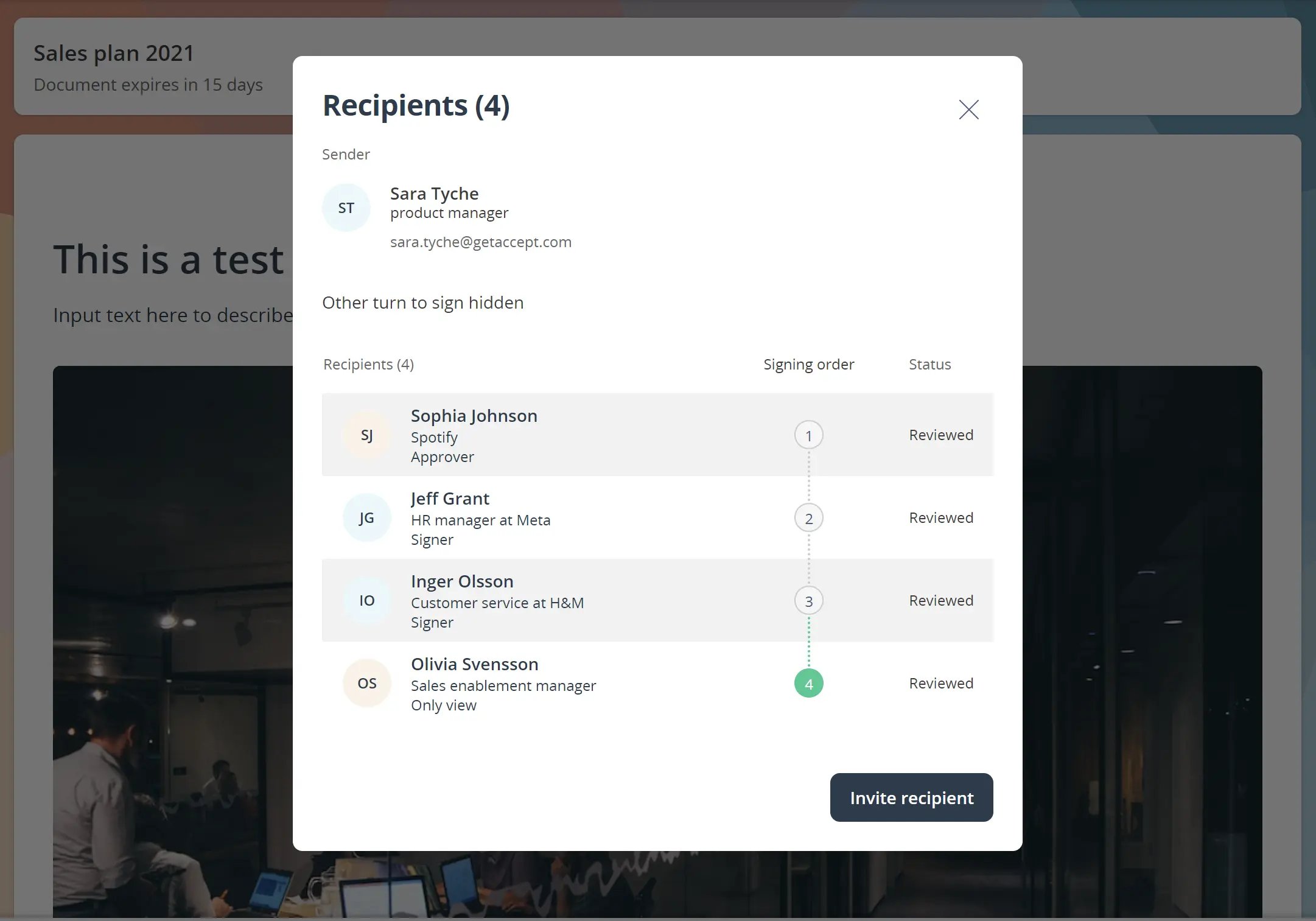 Imagine your customer needs to get approval from their legal team before they can sign your document. That used to be a part of the signing flow that needed to be handled outside of GetAccept. But no more!
By adding an External Approver, you get the visibility and interactivity needed to stay on top of your signing flow. An External Approver is visible on the signing page and in the recipient list, can be interacted with in the chat, and all actions are noted in the certificate audit log.
And a new version of Internal Approver
As we're introducing the External Approver role, we're also making some changes to the existing role of Approver. The new Internal Approver will not be visible to anyone but the sender, and their actions will not be noted in the certificate audit log. They can not interact with other recipients or the sender in the chat either. Simply a role solely for internal approvals.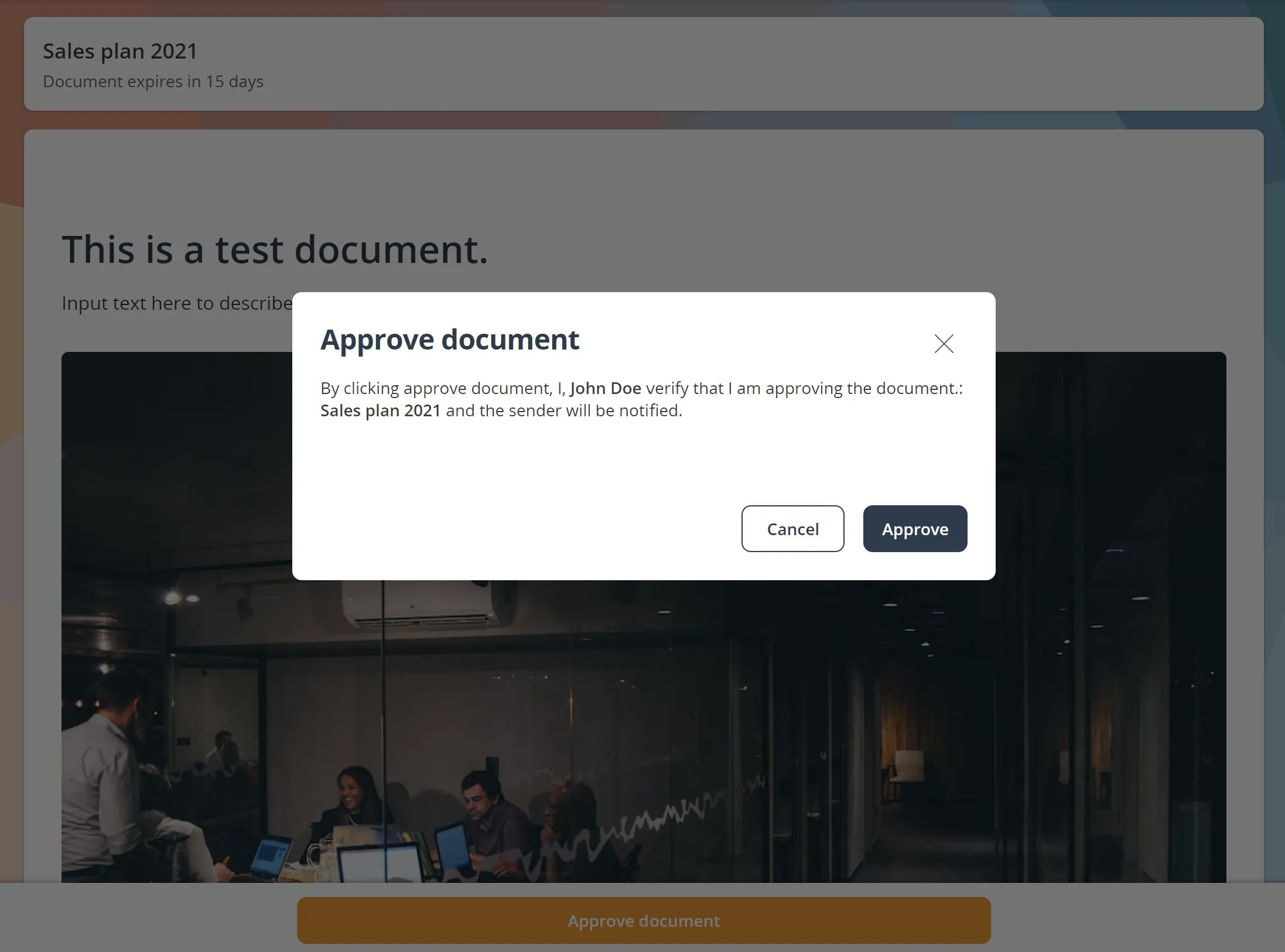 Any questions, thoughts or feedback?
We'd love to hear it! Get in touch by sending an email to marketing@getaccept.com.