Main features
Explore the full breadth of how a digital sales room empowers you to provide a complete digital selling and buying experience in one engaging shared space to shorten your sales cycle.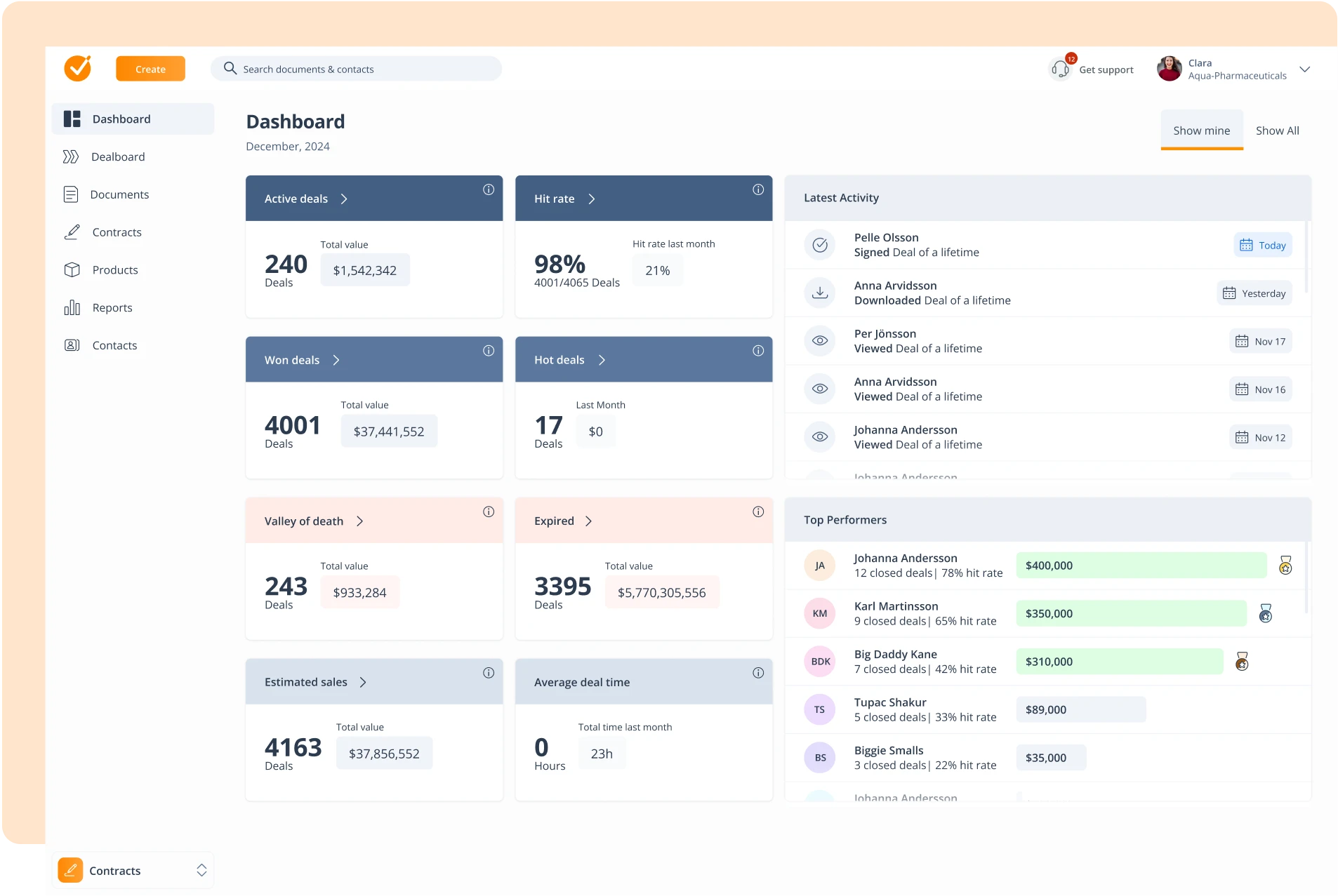 Our customers love us
You guys did absolutely everything, and the relationship was awesome. Other suppliers within the same space did not give us the care, attention, and consultation that GetAccept was able to.

GetAccept will be like your first smartphone. You won't know how you lived without it.

GetAccept has helped us gain better insight into how long and who within a company is reviewing our proposal. GetAccept has given us the power to know where to focus in the sales cycle.